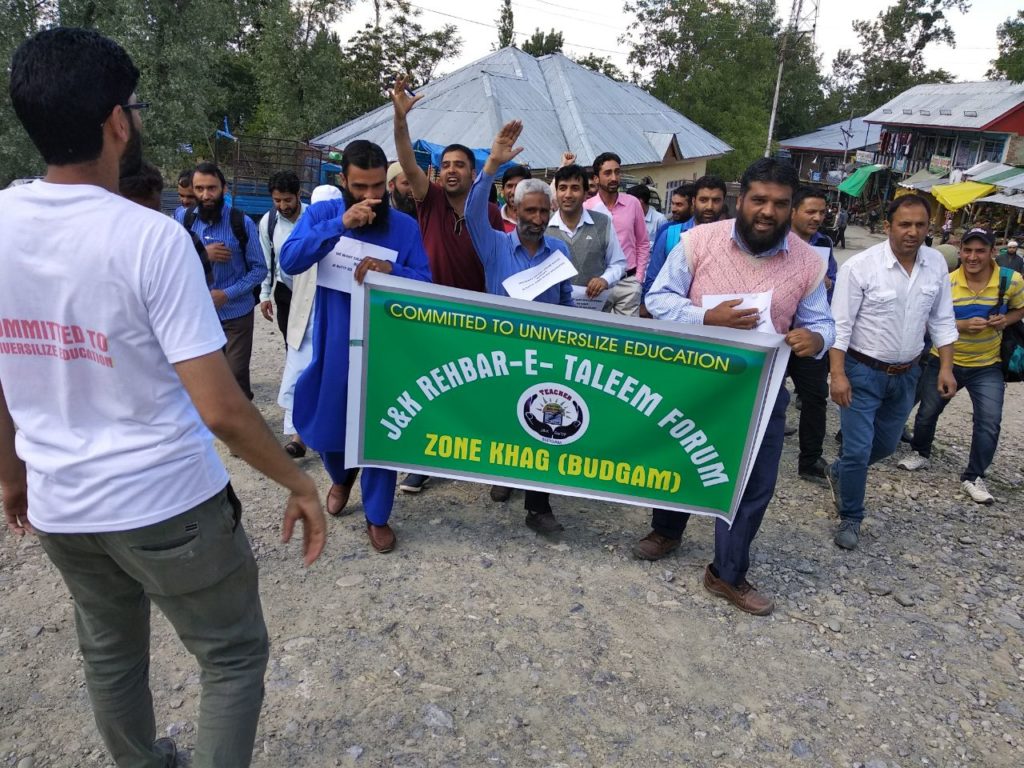 Scores of ReT teachers on Thursday staged a protest at Zonal Education office Khag for "non payment" of their pending salaries and failure of government in delinking the salary of SSA teachers and absorbing the same in state budget.
Scores of ReT teachers today gathered at ZEO Office and were chanting slogans for getting their due demand fulfilled.
General Secretary ReT Forum zone Khag, Tehseen Ali while speaking on the occasion vehemently stressed upon the government to delink SSA Salary and threatened that if their demands wouldn't be redressed, they will be be left with no option but to proceed on indefinite strike.
Patron ReTF Zone Khag Wani Irshad said that this grave issue is turning out to be nothing less than human rights violation as the mental agony. He added that the ReT teachers face degenerate them economically, socially, psychologically and financially.
They added that the government's "delaying tactics" and "lackadaisical" approach has forced the ReT teachers to rock the streets. " The government for last three years has been assuring that SSA Salary will be streamlined but that has been confined upto announcements only," they added.
Meanwhile the protests later ended peacefully.