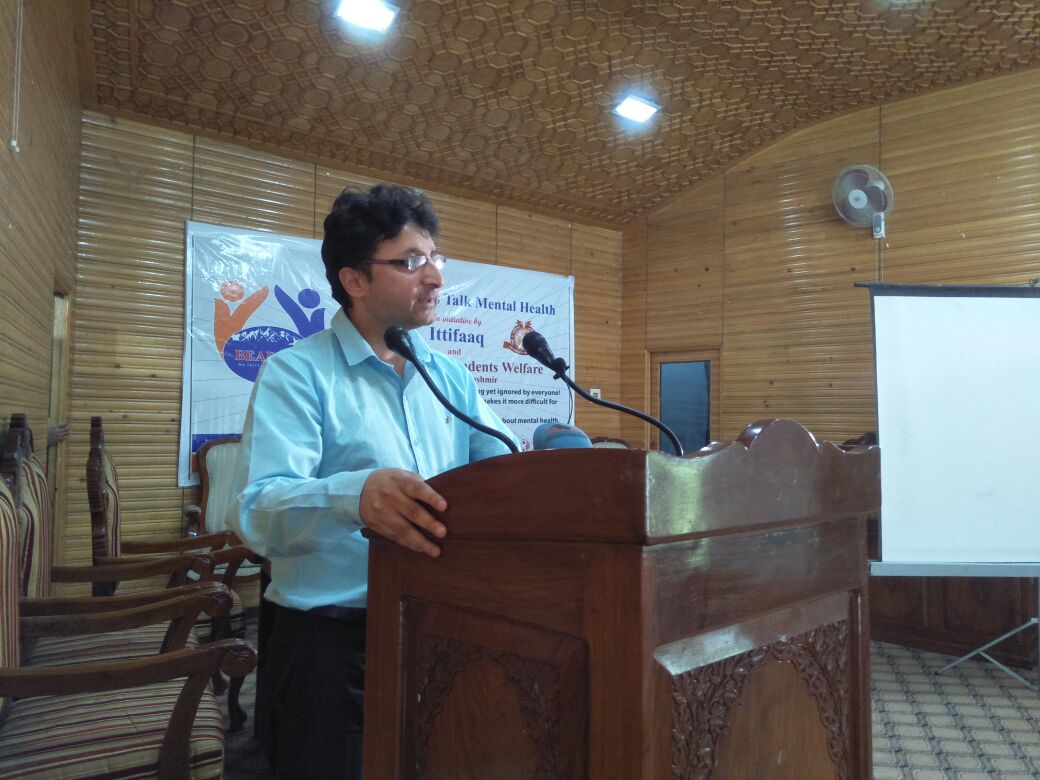 A one-day long awareness programme on mental health in Kashmir, organized by Beadaar-an initiative by Ittifaq- is underway at the University of Kashmir in Srinagar.
Mental health professionals, experts, professional hands and journalists are expected to speak on the theme 'Let's talk mental health' on Wednesday.
The programme is divided into various segments which include depression, general mental health, media as a bridge to telegraph messages of mental health awareness, poetry and motivational speeches etc.
Dr Arshad Hussain, professor Institute of Mental Health and Neuroscience (IMHANS) Srinagar and a leading psychiatrist from the Kashmir Valley,  will speak on the theme "Mental Health and Stigma" while senior journalist Gowhar Geelani will talk about the role of media in spreading awareness about mental health and why speaking up is important.
Counselling consultant Zoya Mir in her introductory remarks said why Kashmir needs to speak up about mental health issues.