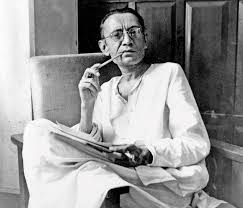 Iconic writer Saadat Hasan Manto's fight for freedom of expression and his struggles with the pain of Partition more than half-a-century ago have lent a voice to the various movements of contemporary society reflected at the 71st Cannes film festival.
Premiered in Un Certain Regard section of the Cannes festival on Sunday, 'Manto' by actor-director Nandita Das is the only Indian film in the official selection of the influential film festival.
"The film is my way to respond to all that is happening today," Das said at the presentation ceremony of the film. Cannes festival artistic director Thierry Fremaux introduced the cast and crew of the film, including actor Nawazuddin Siddiqui, who plays the title role, to a packed audience at the Debussy Theatre.
"I am sorry you had to say so many names," Das said while apologising to Fremaux for the presence of 23 people associated with the film on the stage. "No problem, it is India," Fremaux quipped.
Das, who was part of the prestigious competition jury at the Cannes festival in 2005, said it was a long journey for her in the making of the film. "It took six years and many challenges," said Das, who first feature film 'Firaaq' was on the aftermath of the 2002 Gujarat riots.
'Manto', her second feature film, focuses on the life of Manto just before and after the Partition in Mumbai and Lahore. While he is struggling to come to terms with the Partition, Manto must also face charges of obscenity in his writings.
The film, which was shot in Mumbai, assembles many important characters in the film industry in the then Bombay, including actor Ashok Kumar. Manto's own struggles reflect the struggles of the two newly-independent nations of India and Pakistan during a period beset by violence.
Well-known artist Jatin Das, the father of Nandita Das, was among those present in the audience at the screening of the film. "My father is here," Das told the audience during the presentation ceremony. "He is an artist and the reason for my courage and conviction," she added.
Rajshri Deshpande plays the role of Urdu writer and Manto's friend Ismat Chughtai while Manto's wife Safia is played by Rasika Dugal. Famous tabla player Ustad Zakir Hussain has composed the background score for the film, which also has Oscar-winning Resul Pookutty as its sound designer.
Several of Manto's famous Urdu short stories such as 'Khol Do' (Open It), and 'Thanda Gosht' (Cold Meat), and 'Toba Tek Singh' are featured in the 112-minute film. Born in 1912, Manto is considered one of the most important literary figures of the sub-continent in the last century. He wrote more than 300 short stories, 100 radio plays and several film scripts.
"What initially drew me to Manto was his free spirit and courage to stand up against orthodoxy of all kinds," says Das. "The film blurs the line between the main narrative and his short stories."