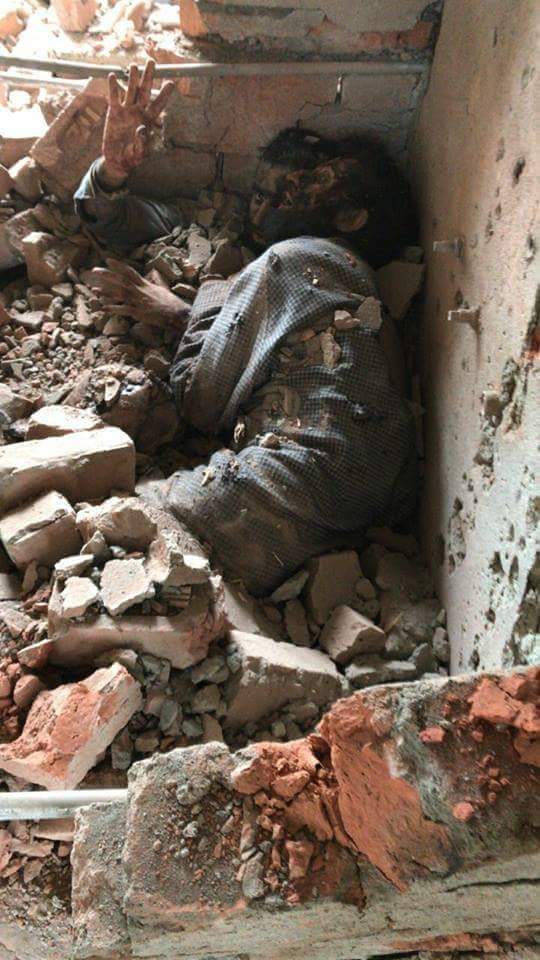 The three slain militants have taken "refuge" in Chattabal since one of them who is believed to be Pakistani was ill and needed medical care, police said.
According to the senior counter-insurgent police officer, the unidentified Pakistani militant was not keeping well as he had frost bytes on his feet and hand.
"He had severe frost bites," officer said.
"The preliminary investigation reveals that the militant has recently infiltrated. The post-mortem report further reveals that he had frost bite due to cold. And as such, he had fallen ill".
Three militants including two Kashmiris and an allegedly Pakistani militant were killed during a gunbattle with the police in Chattabal area of Srinagar last week.
The two local militants were identfied as Fayaz Ahmad from Fatehkadal and Showket Ahmad from Panzgam, Awantipora.
"We recovered lot of medicine which include bandages, pain killers, antibiotics, betadine etc," police official said.
"We are sure that the ill militant was being provided medical care. It was the main reason he was in Chattabal area. The investigations are  on".
The police offical said the two local Kashmiri militants were working as receivers for the foreign militants and would transport them from north to south Kashmir, and back.
"Both Fayaz and Showket would receive new groups who would infiltrate from north Kashmir," police official said.
"We had pin-point information about the presence of the militants in the area. The operation was clean without any collateral damage".
The police official said that they have detained two persons in connection with the case from Chattabal area.
"In coming days more details would emerge," police official said.