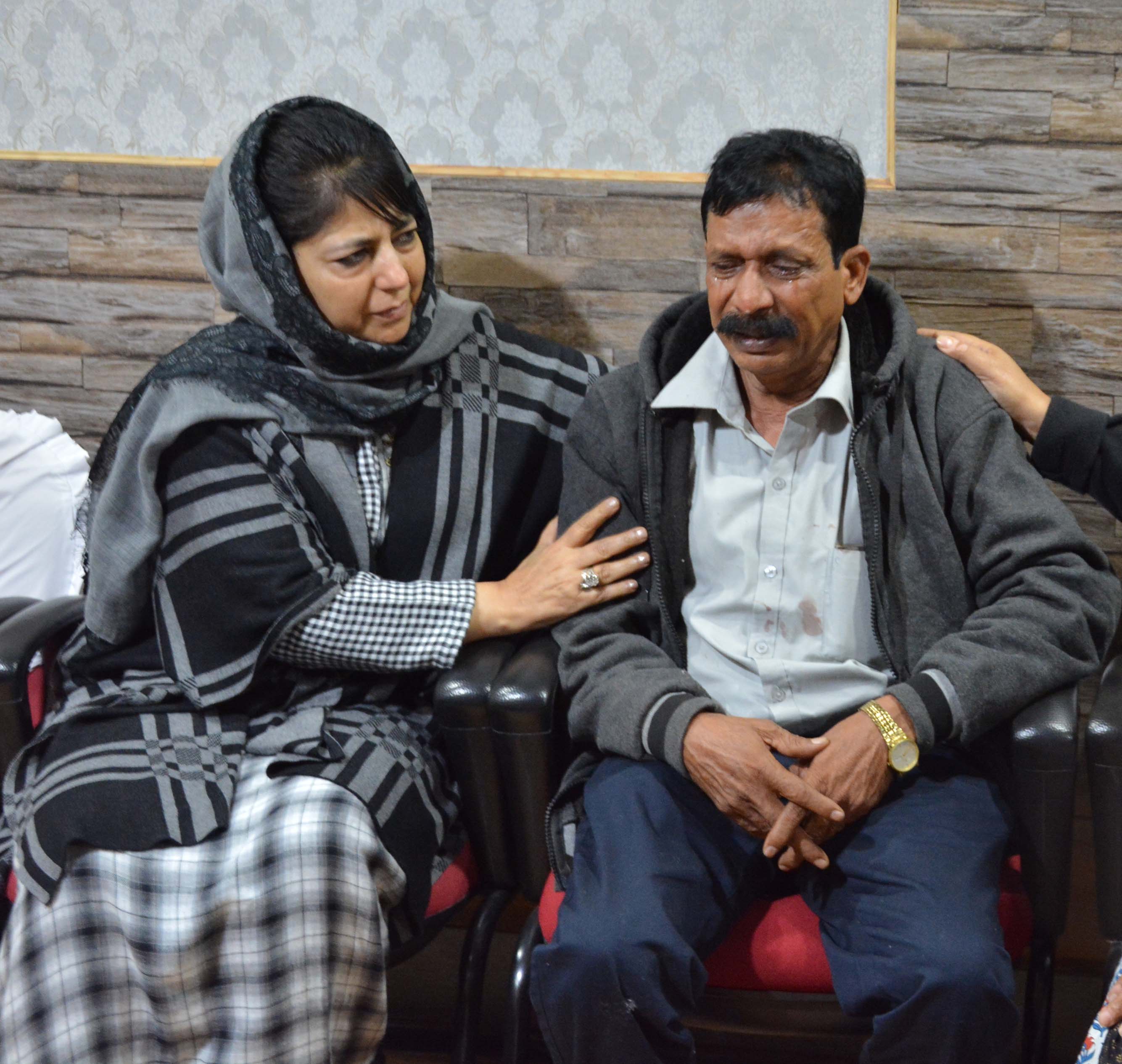 A 22-year-old tourist, R Thirumani, was killed after the vehicle in which he was travelling was caught in intense stone pelting at Narbal area of Central Kashmir's Budgam district on Monday late night.
The police said hat the vehcile in which Thirumani and  other tourists were travelling was caught by a group of stone-pelters at Narbal on the Srinagar-Gulmarag highway on Monday evening.
The police said the tourist sustained head injuries after he was hit with a stone on his head, adding, he was shifted to Sher-e-Kashmir Institute of Medical Sciences (SKIMS) at Soura.
The locals said the protests were going on against the killing of civilians in the area late night when several vehicles ferrying tourists and local passengers were caught in massive stone pelting.
But as soon as he arrived in hospital, he succumbed to his injuries and died, the SKIMS officals said.
The police has filed the case against the accused at police station Magam under FIR Number 57/2018 and investigation into the attack has been initiated.
The police said they have identified the culprits who were behind the stone pelting which led to the killing of the tourist
The incident has been widely condemned by all people across the ideological divide, including the pro-Indian politicians and the Hurriyats.
Chief Minister, Mehbooba Mufti has expressed deep anguish and shock   over the death of a tourist who died at Narbal clashes.
The Chief Minister visited the Police hospital late evening to meet the family of the deceased to express solidarity with them in this time of grief and mourning.
Former J&K chief minister Omar Abdullah also condemned the attack on tourists and said, "this young man from Chennai died in my constituency and while I don't support these goons, their method or their ideology. I am deeply, deeply sorry that this happened and all and that too in my area I have been proud to represent since 2014".
Hurriyat (M) Chairman Mirwaiz Umer Farooq, while reacting on the recent attack on tourists, said that it as an act of "hooliganism" and "rowdiness".
 "I am deeply saddened by the news of death of a tourist due to the stone pelting. Condemn such hooliganism and rowdiness. It is totally against our ethos of treating tourists as respected guests and brings a bad name to the people's movement," Mirwaiz tweeted.
Joint Resistance Leadership comprising Syed Ali Geelani, Mirwaiz Umar Farooq and Muhammad Yasin Malik while expressing grief over the death of Channai tourist and injuries to a local lady said that such incident bring bad name to the Kashmir Movement.
They said that such incidents provide an opportunity to enemy to present our Movement in bad light across globe.
"We clarify and reiterate that tourists are our esteemed guests and in no way they should be harassed. We appeal people particularly to youth to maintain discipline and never indulge in anything that could defame our Movement which we have irrigated with sacred blood," they said.