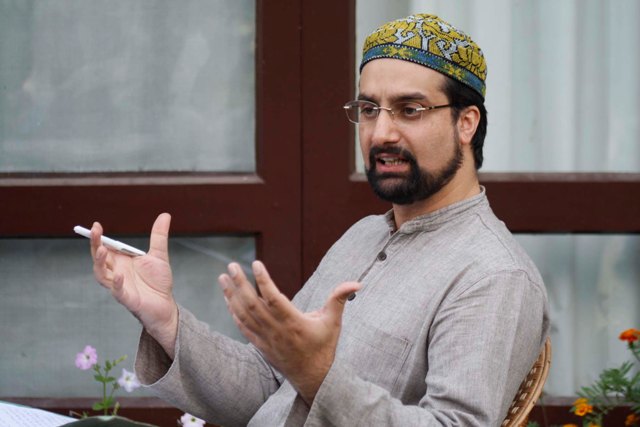 Hurriyat (M) Chairman, Mirwaiz Umar Farooq Friday said that joint resistance leadership (JRL) was looking at measures to deal with repressive situation prevailing in Kashmir.
"JRL has recently met and deliberated and is looking at measures to deal with the repressive situation," Mirwaiz said while addressing the Friday congregational gathering at the historic Jamia Masjid here.
Mirwaiz termed the situation in Kashmir as extremely grave. He said that every village of south Kashmir has been turned into a killing field where each day, innocent youth were massacred by the "trigger-happy forces".
Referring to the killing of the ninth class student Umar Kumar at Pinjoora Shopian, Mirwaiz said he was "brutally killed by the forces and dozens of others were inflicted grave injuries when bullets and pellets pava shells rained in Shopian".
The chiEf cleric said that target killings of Kashmiri youth has become a routine affair of forces and today, Kashmir's fourth generation is getting consumed by the perpetual conflict.
Mirwaiz said the world community has a moral responsibility to build pressure on New Delhi to stop this repression and resolve the Kashmir dispute as per the promises made to the people at UN.
"As repression by government of India grows through its forces so does the anger of people against New Delhi and their determination to cut through the yoke of occupation," he stated.