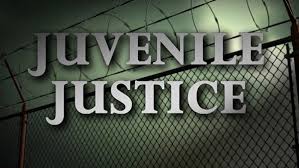 Jammu and Kashmir High Court on Friday said that there is requirement to set up 'Juvenile Justice Boards' in each and every districts of Jammu and Kashmir.
According to the judgment passed by division bench headed by Justice Mohammad Yaqoob Mir and Justice Ali Mohammad Magrey, they said that 22 Juvenile Justice Boards are required to be set up for 22 districts of the State.
The high court further directed the government to appoint Judicial Magistrates which are basic requirement to set up Juvenile Justice Board in each district of the State.
"Till the formal constitution of the 'juvenile justice boards' in all the districts of valley, the concerned Chief Judicial Magistrates of districts shall exercising the powers and perform the functions," court said.
The court further said that the Law Department was therefore directed to process the requirement of 22 posts of Judicial Magistrates (First-class) on priority basis.
Pertinently, the state counsel has already accorded sanction for the creation of eight posts of Principal Magistrates (Civil Judge Junior Division/ Munsiff) for eight Juvenile Justice Boards to be constituted valley.