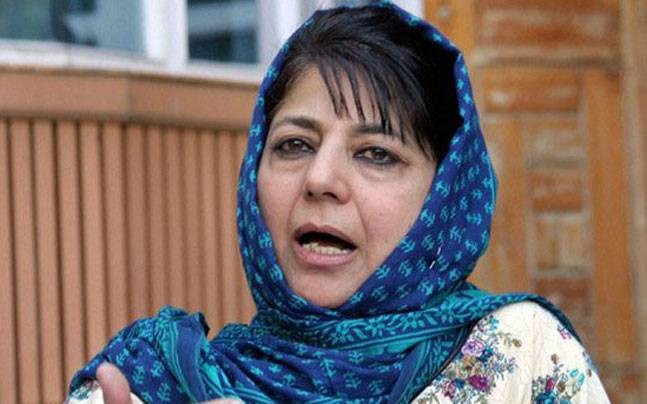 Information Department
Stresses on adopting humane approach in dealing with situations
Jammu: Chief Minister, Mehbooba Mufti, who is in the national capital, called on Minister for Defence, Nirmala Sitharaman here today.
During the meeting, the Chief Minister underscored the need for adopting a humane approach while dealing with the situations and avoiding collateral damage during security operations. Every civilian killing or collateral damage, she added, puts the peaceful engagement efforts of the Government on the back burner and gives the vested elements an opportunity to exploit the situation to their advantage.
Both the Chief Minister and the Defence Minister agreed on sticking to a professional approach to deal with the situations to win back hearts and minds of people.
During the meeting, Mehbooba Mufti also raised the issue of enhancement of rent on the properties, including orchards and buildings, under the use of Army in the State. She also sought expediting the process of handing over of balance portion of Tattoo Ground to local administration for developing tourist infrastructure.
Besides, Mehbooba Mufti also sought handing over of 456 kanals of land from Army at Anantnag High Grounds and vacation of Kharbathang Plateau at Kargil in lieu of alternate pieces of land. She also sought clearance of bottlenecks coming in the way of expansion of Jammu Airport and Jammu University.