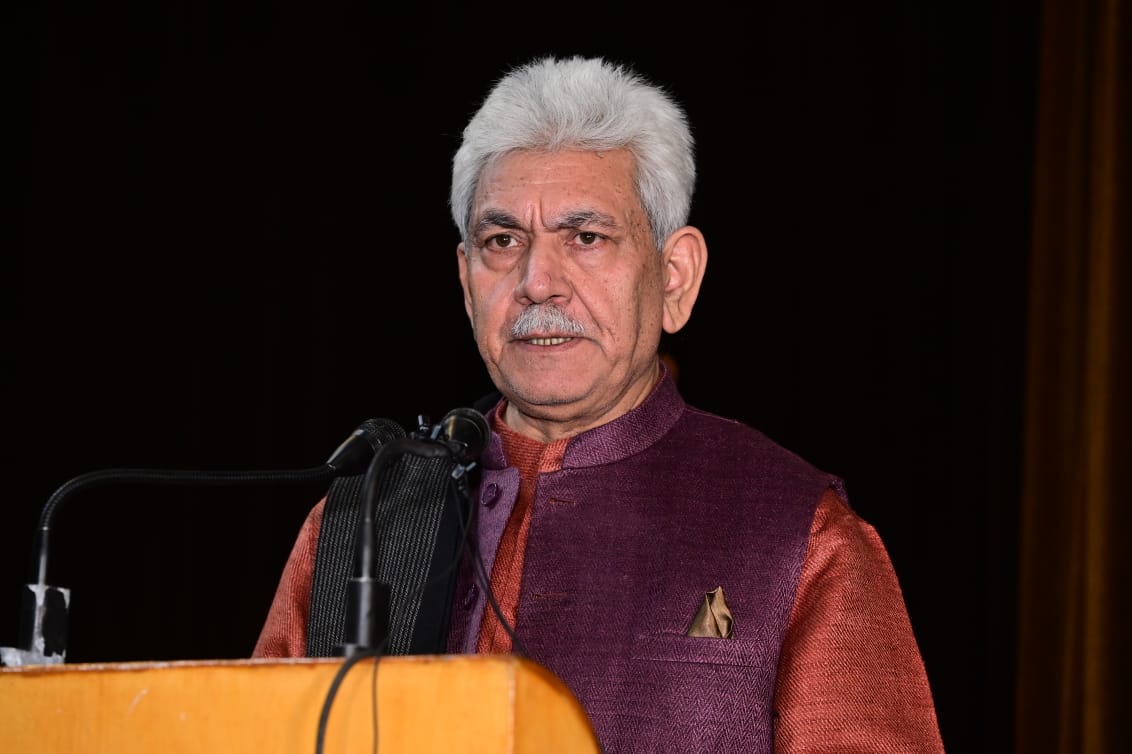 Baramulla: Jammu and Kashmir's Lieutenant Governor Manoj Sinha Wednesday said that of late, narco-terrorism and psychological warfare are emerging big threats and police along with other security forces have to counter these challenges effectively.
"As technology is getting advanced day by day, narco-terrorism and psychological warfare are emerging as the biggest challenges for us. J&K Police along with other security agencies have to counter these threats effectively," LG said addressing the passing out parade of 510 new recruits at Sheeri area of northern district of Baramulla.
Showering praises on the J&K police for fighting on multiple fronts, the LG said that J&K police is full of talent and has left no stone unturned to protect the honour and dignity of the UT. "In the last three years, the situation has changed a lot and a common man is living a peaceful life. But some subversive elements continue to play their part to disrupt the peace as they are not happy with the poor people living a peaceful life," the LG said, adding that" J & K police must adopt a zero tolerance policy against these anti-peace elements."
He said that the police are fighting terror and terrorism on one hand and maintaining law and order on the other.
"There are other challenges as well that include social crimes, day to day crimes and normal policing. I must say that J&K police is the country's best force," the LG said, adding that it is not easy to keep the balance of every pillar used to maintain a balance.
Over 40 police stations in J&K being provided with latest gadgets: DGP
"We have started Operation Capacity Building (OCB) and under this, we have covered 21 police stations that have been strengthened and provided with latest gadgets and other facilities to deal with the remaining terrorism," DGP Dilbagh Singh said while addressing the passing out cum attestation parade in Sheeri area of northern district of Baramulla.
He said that 22 more police stations will be covered under the OCB to ensure remaining terrorism is eliminated from their areas.
Paying rich tributes to 1601 policemen who have laid down their lives since the past three decades, the DGP said that this year, 14000 new policemen were trained of which 1800 were trained in commando training school. "These commandos have been deployed in various parts of the UT," he said.
The DGP said that similarly, 2500 new cops have completed Cyber Crime Training and are contributing towards building a better society. He said that despite the peaceful situation in Kashmir, challenges remain and J&K police are committed to face all challenges bravely and ensure peace is made a permanent feature," he said.