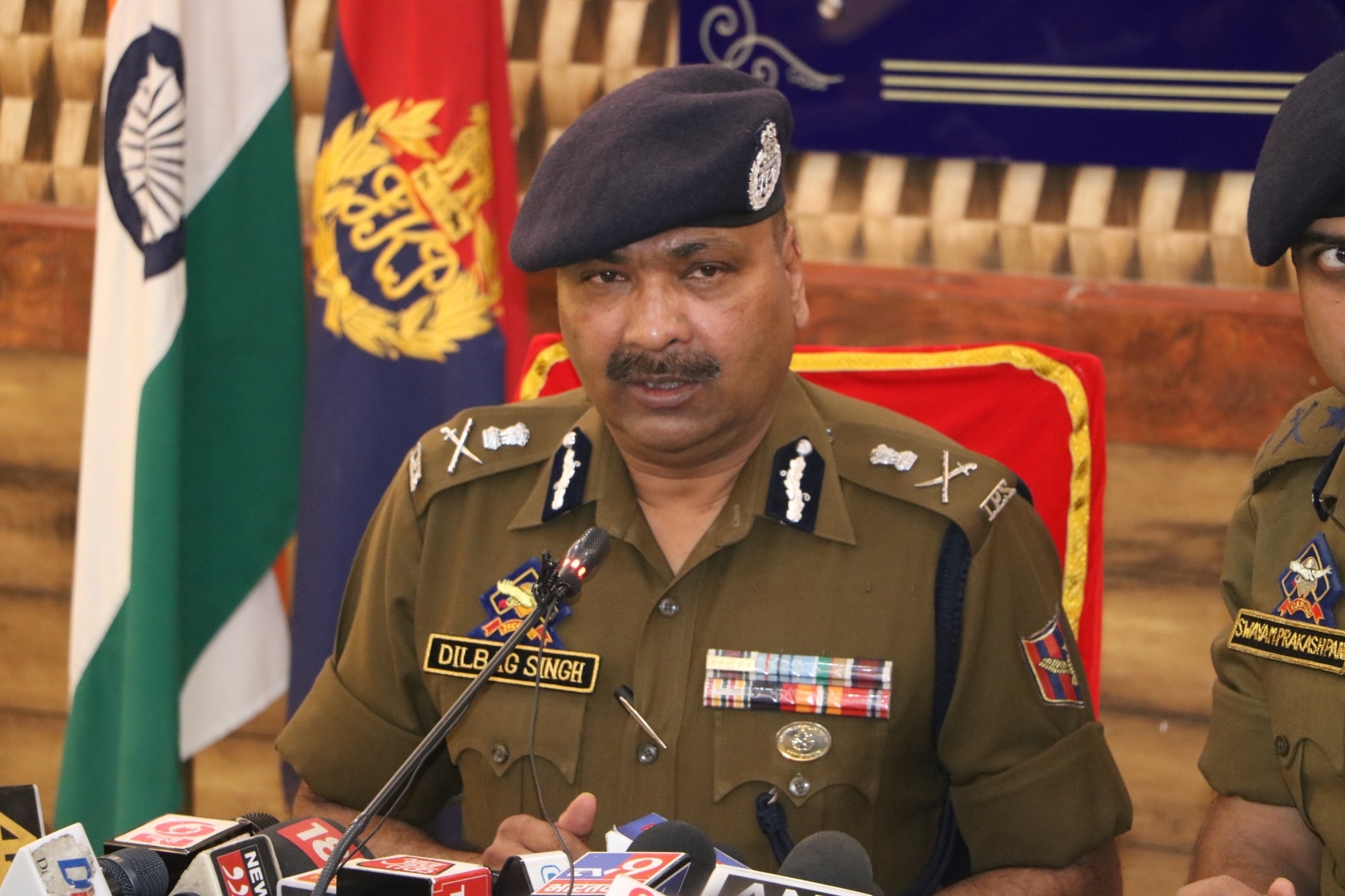 SRINAGAR: Director General of Police J&K, Dilbag Singh, stated on Wednesday that despite a 'planned conspiracy by Pakistan,' peace continues to prevail in Jammu and Kashmir.
While flagging off the Police Station teams at Commando Training Center (CTC) Lethpora, Awantipora, DGP Singh asserted that protecting the hard-won peace is their duty. He acknowledged the positive changes in the region, where young boys and girls are now focused on their careers.
However, DGP Singh also cautioned that Pakistan and its agencies are still engaged in conspiracies to lure and radicalise the youth, leading to violence and loss of innocent lives. He underlined the mission to uproot all anti-national elements, so that Jammu and Kashmir can reclaim its past glory.
The DGP praised the efforts of higher authorities, including Prime Minister Narendra Modi and Home Minister Amit Shah, who have acknowledged the good work of the Police and security forces in restoring peace.
DGP Singh acknowledged the complexity of dealing with militancy, expressing that it brings no happiness to eliminate militants as they too have families with dreams of education and prosperity. He urged the misled youth to shun the path of violence and resist the false narratives propagated by Pakistan.
During the Parade-Cum-Flagging off ceremony of "Peace & Stability" Teams established under Operational Capabilities Augmentation of Police Stations (OCAPS) at CTC, DGP Singh flagged off the PS Teams in 21 Bunker Vehicles to Police Station consisting of 290 officers and officials for their deployment across Kashmir valley. He also expressed gratitude to the senior officers of CAPFs and Army for their valuable support in improving the situation in Jammu and Kashmir.
DGP Singh stressed the significance of Police Stations, being the first point of contact for the public, and assured that they provide all necessary facilities and assistance in matters such as crime, verification, law and order, security, and civic action.