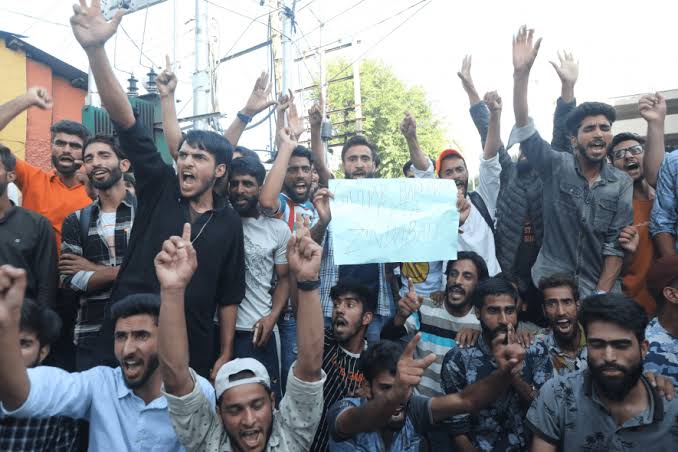 Poonch, Aug 01: Gujjar and Bakerwal youth took out a rally on Tuesday in Poonch town to protest against the bill for amendments in Scheduled Tribe reservations in Jammu and Kashmir, which was moved in Lok Sabha a few days back.
The protest rally was taken out in the main town in which youth from the parts of the border district participated.
Raising slogans against proposed amendments in ST reservations in Jammu and Kashmir, the protesters requested the government to shun the move and not to include other castes in STs of Jammu and Kashmir.
Meanwhile, a video with some objectionable slogans during protest rally of Gujjar and Bakerwal youth has gone viral on social media after which police authorities have issued a statement informing that necessary examination, investigation has been set into motion.
Police in a statement informed that investigation into the matter has been started.
"We are analysing the video through forensic experts as to whether it is real or fake and legal action shall follow accordingly," said Senior Superintendent of Police (SSP) Poonch, Vinay Kumar Sharma in an official statement.
"So far, we could see tricolours raised high throughout the protest demonstration," he said, adding that "we advice all not to circulate unverified video or comments."kno