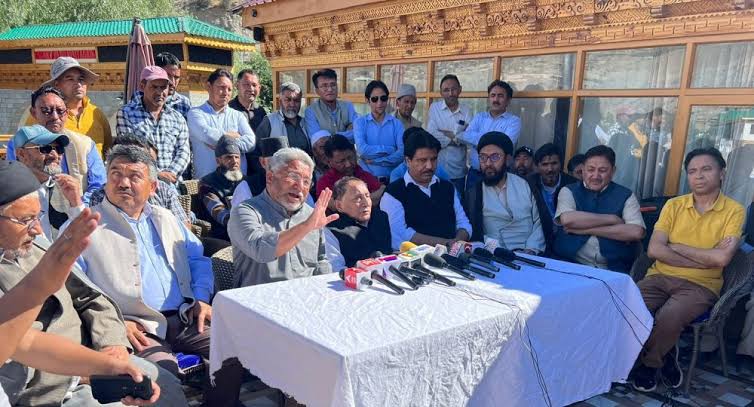 Srinagar, Jul 18: In a major political development in Ladakh, National Conference and Congress on Tuesday announced a pre-poll alliance for the upcoming Ladakh Autonomous Hill Development Council, Kargil elections likely to be held in August-September.
Addressing a joint press conference, senior NC and Congress leaders of Kargil district today announced a pre-poll pact for the Hill Council elections. "The seat-sharing arrangement will be worked out after consulting senior leaders of both the parties in constituencies," said Asgar Karbalie, working president of Ladakh unit of Congress.
Karbalie said that both the parties have decided against supporting any independent candidate and will field candidates only on their party tickets.
"We don't want that independent candidates should become a tool for BJP," he said, adding that pre-poll arrangement would convert into post-poll alliance and there would be a 5O:50 power sharing formula between both the parties in the council.
Speaking on the occasion, senior NC leader Qamar Ali Akhoon said both the parties have decided against issuing statement against each other.
"After lot of consultations, we have joined hands to fight the polls," he said.
The election schedule for Kargil Hill Council elections is likely to be announced in the first week of August while voting for all 26 seats is expected to be held in the first week of September. The Hill Council has 30 seats including four nominated seats.kno