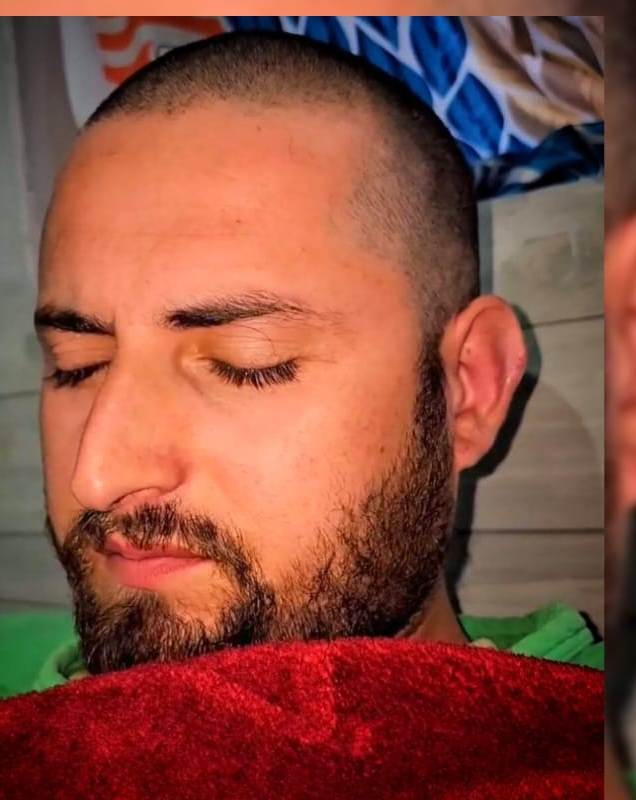 Sopore, Jun 01: A photojournalist working at a local daily has expressed disappointment that nobody from the administration called on him after he lost his eyesight in an accident nearly two weeks ago while covering the Srinagar Smart City development ahead of the G-20 Summit.
Bilal Ahmad, from the Sopore area of north Kashmir's Baramulla district, said he was "not merely an observer but an active participant" in highlighting the government's development in the city.
Recalling the fateful incident, Bilal said he was assigned to cover the night view of the Srinagar Smart City. "After completing the coverage, I was walking alongside a path in the city centre Lal Chowk near a construction site. It had no lights at all. I suddenly fell into a water-filled pit where I remained for at least around 10 to 15 minutes, crying out for help."
My colleague also jumped into the pit in a bid to rescue me; however, he failed at once and at the same time, a sumo driver passed through and rescued me, Bilal said. "I was shifted to the SMHS Hospital Srinagar where I received seven stitches in my ear. Besides my eyes, several parts of my body were badly wounded. My camera and cell phones were also damaged."
My family came to know about the accident the next morning and they took me to Kashmir Eye Hospital, Nowgam, where doctors informed them that my right eye has been severally damaged, he said. "The doctor told me that the loss of eyesight could be due to shock and stress and that I may recover soon," he said.
The next day, I was taken to the renowned ophthalmologist, Dr Ayaz Akbar Wani, HOD SMHS Hospital. He prescribed me medicines for a week and I was asked to go for an MRI, the report of which is yet to come.
"My left eye was already damaged in 2016 when I was hit by a pellet," the devastated Bilal said.
The photojournalist said though his office and well-wishers helped him in their possible way, the "saddest part" is that nobody from the administration enquired about him or came forward to help.
"It was because of journalists that the people across the world came to know about the J&K government's development works, especially in Srinagar City, besides extensively covering an international G-20 Summit," he said.
Expressing his anguish over the lack of safety measures, he said the incident should serve as a "wake-up call" for the authorities overseeing the development in Srinagar. The incident highlights the critical need to prioritise safety measures, particularly around the construction sites and open pits, to safeguard the lives of pedestrians, he said.
Meanwhile, refusing to succumb to hopelessness, Bilal has decided to reach out to the community for support to raise funds for his medical treatment. The donors can send money to his bank account number 0068040100017027 with IFSC Code JAKA0MARKET.
"The vibrant world which I was capturing with my camera has been stolen from me. My dreams have been shattered and my spirit left in tatters. However, I hope to see the world again and capture it through my lens," Bilal said—kno