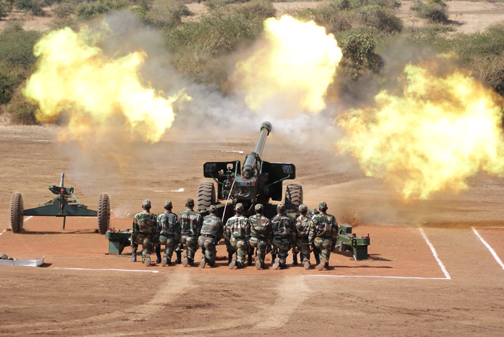 Srinagar, May 30: The administration of Ladakh Union Territory has re-notified a field firing range spread over five lakh Kanals in Kargil district for a period of ten years.
The Home department of Ladakh has issued a notification, declaring an area of 5,69,911 Kanals and 17 Marlas situated at village Matayen Kharu, district Kargil as an area for carrying out periodical field firing and artillery practice for a period of ten years with effect from 18.05.2023.
The notification was issued by the administration of UT under the Manoeuvres, Field Firing and Artillery Practice Act, 1938, which empowers a state/ UT to define an area as a field firing range.
The move comes two months after it had invited objections from public over re-notification of the field firing range as mandated under the law
In 2018, the Government of erstwhile state of J&K had re-notified Matayen Kharu field firing range for a period of five years. Ladakh was then part of the erstwhile state.
The notification states that land falling under the field firing range shall be allowed to be used by villagers for bonafide grazing purposes. It, however, reads that during the scheduled firing period to be given by the Army in terms of months and dates, no grazing should be permitted for physical safety of the grazers and the livestock.
According to Home Department's notification, the area shall be opened to tourists/civil populace up to Botokul only. kno