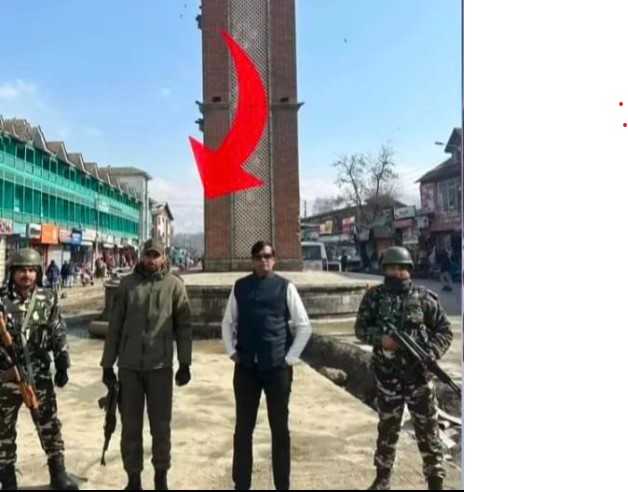 Srinagar, May 17: The Chief Judicial Magistrate of Srinagar has denied bail to a Gujarati conman, stating that there have been no significant changes in the facts and circumstances of the case so far.
The conman had posed as a high-ranking official from the Prime Minister's Office for a period of four months, deceiving the authorities and receiving Z-Plus security and official protocol in the Kashmir Valley.
Presiding over the case, Judge Raja Mohammad Tasleem, after considering the arguments from both the accused's counsel and the Public Prosecutor, concluded that the accused, Patel Kiran Jagdish Bhai, failed to establish any change in circumstances between his initial bail application and the current one.
The CJM agreed with the submission made by the Public Prosecutor for the Union Territory of Jammu and Kashmir and concluded that the successive bail application lacked merit and should be rejected.
The court noted that a partial charge-sheet had recently been presented, and the trial had not yet commenced. The investigating authorities requested the presentation of a supplementary charge-sheet after completing the investigation, indicating that the current bail application was not applicable to the ongoing case.
Furthermore, the court found that during the investigation, it was revealed that the accused was involved in five other First Information Reports (FIRs) where the investigation had not been concluded. This suggested that the accused was a habitual offender. Additionally, the nature of the offense was considered to be very serious as the accused had made extensive efforts to deceive government officials, indicating a pattern of such offenses. Considering these factors, the successive bail application was deemed meritless and rejected.
According to the police report, the Nishat Police Station in Srinagar received reliable information regarding a fraudster named Kiran Bhai Patel from Gujarat. It was alleged that he engaged in criminal activities within the jurisdiction of the Nishat Police Station and other parts of the Kashmir Valley. The accused, posing as Additional Director (Strategy and Campaign) of the PMO in New Delhi, employed forgery and impersonation with criminal intent. Through these deceptive means, he duped unsuspecting individuals and induced them to engage in activities or refrain from doing so, all as part of a well-planned scheme to secure monetary and material benefits. kns