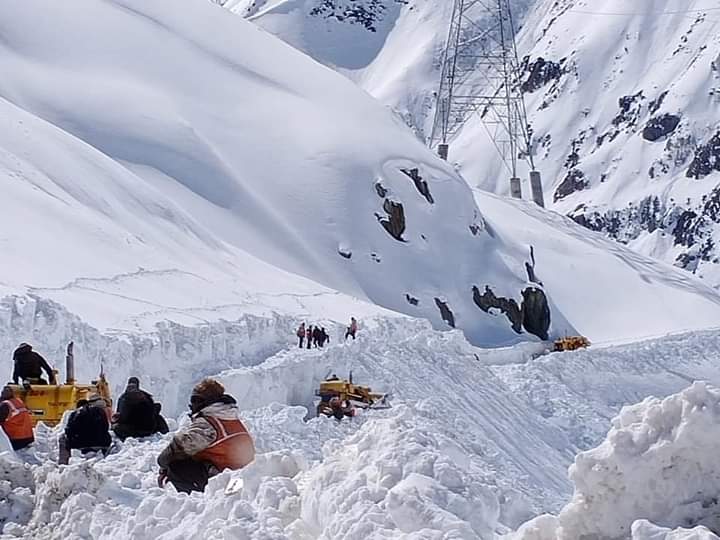 SRINAGAR: On Tuesday, due to an avalanche near Zojila Pass in Ganderbal district of central Kashmir, the Srinagar-Leh highway had to be closed for traffic.
As per an official statement, following recent snowfall in the area, avalanches struck near Panimatha and Kai-Pathri on Zojila Pass. The official added that efforts are underway to clear the road with the help of men and machinery.
In light of the snowfall and avalanches in several locations on Zojila axis, upward traffic was not permitted on the day in question, the official confirmed .