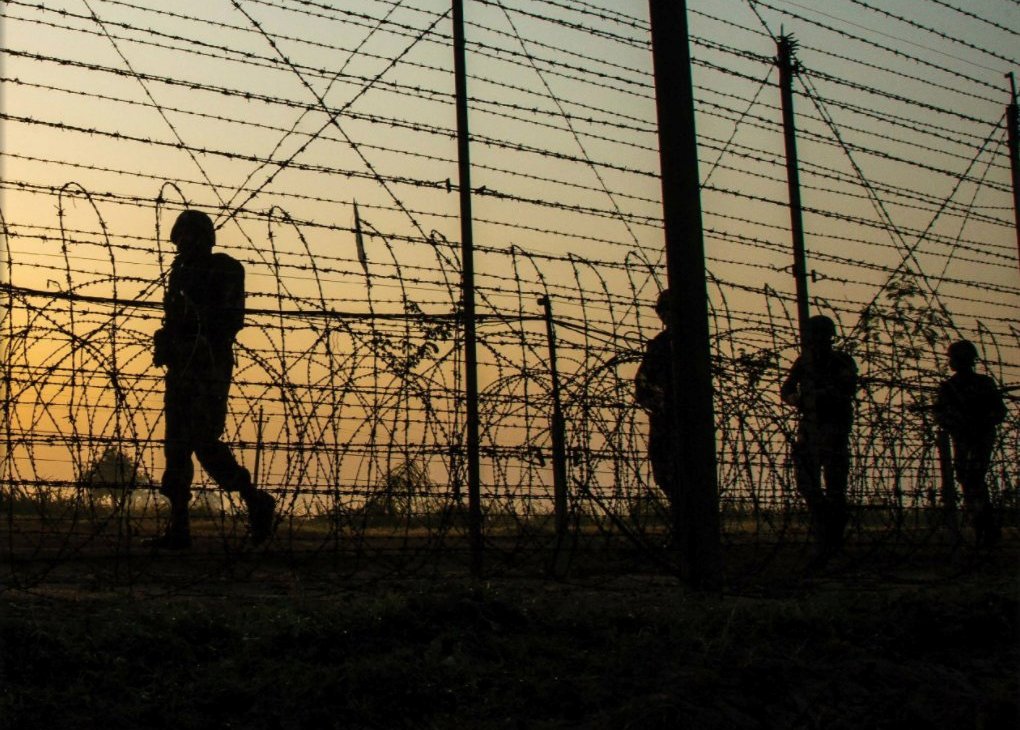 Srinagar, Feb 25: On February 25, 2021, India and Pakistan army top brass renewed the ceasefire pact in a bid to ensure peace along the Line of Control (LoC). Two years on, the agreement between the two sides is being strictly adhered to paving way for the LoC residents to reap the peace dividends and to live a normal life after so many decades.
The ceasefire violations that otherwise had claimed many lives, left many handicapped, and damaged property worth crores, have come to almost zero since past two years as guns from the both sides have fallen silent.
It is the two years of reaffirmation of the ceasefire agreement between India and Pakistan. "The ceasefire agreement has changed the lives. Hope this lasts…," Muhammad Ashraf, a Sarpanch in Uri area of northern district of Baramulla.
"We are happy, so are our families, especially children. Farming activities, schooling, marriages, sports activities are going on peacefully and normally without any fear."
Ashraf said that people in Uri visit their agriculture fields close to LoC without fear. "Two years have been peaceful years of our lives. The feeling is different and we are delighted and contended," he said.
Sabir Khan, a resident of Garkote village, close to LoC in Uri, said that he and his family has borne the brunt of ceasefire violations. "I lost my wife and two children to the shelling. My brother lost his leg. There are many like us," he said. "Hope this silence on LoC continues so that our children can see a peaceful life ahead."
Youth in Uri are wearing a gentle smile. "It's really good. We have participated in so many sports activities in past two years. Before that, our parents never allowed us to play in open," said Zaid Rashid, class 8, student. "We can even go for trekking. This has now become our passion."
On February 25, 2021, in a surprising development, when tensions were running high on both sides, the DGsMO of India and Pakistan issued a joint statement that read: "In the interest of achieving mutually beneficial and sustainable peace along the borders, the two DGsMO agreed to address each other's core issues and concerns which have the propensity to disturb the peace and lead to violence. Both sides agreed for strict observance of all agreements, understandings and cease firing along the Line of Control and all other sectors with effect from midnight February 24-25 Feb 2021."
This was the first time since the 2003 ceasefire agreement that both countries agreed to adhere to the ceasefire. The decision came after the revocation of Article 370 on August 5, 2019. The speculations of many analysts suggested that the ceasefire won't last long, but prevailing peace along the LoC has proved them wrong.
Residents of Karnah, Teetwal and Kupwara echoed similar story of peace, calm and happiness. "Shelling and exchange of fire damaged our houses, crops and took away our loved ones too," said Atiqa, a resident of Karnah, adding that "We have tasted peace for the first time in past two years. We can venture out anytime without fear. Our children study and roam around freely. Guns have fallen silent since past two years, we hope this will remain so." She said earlier, their demand was construction of underground bunkers but now the residents of border villages demand better roads, upgradation of health care infrastructure and better educational set up including colleges, and schools.
Defence officials said that both sides are strictly adhering to the ceasefire pact. "In 2021, there were zero violations and in year 2022 figure is almost same," said an official.kno