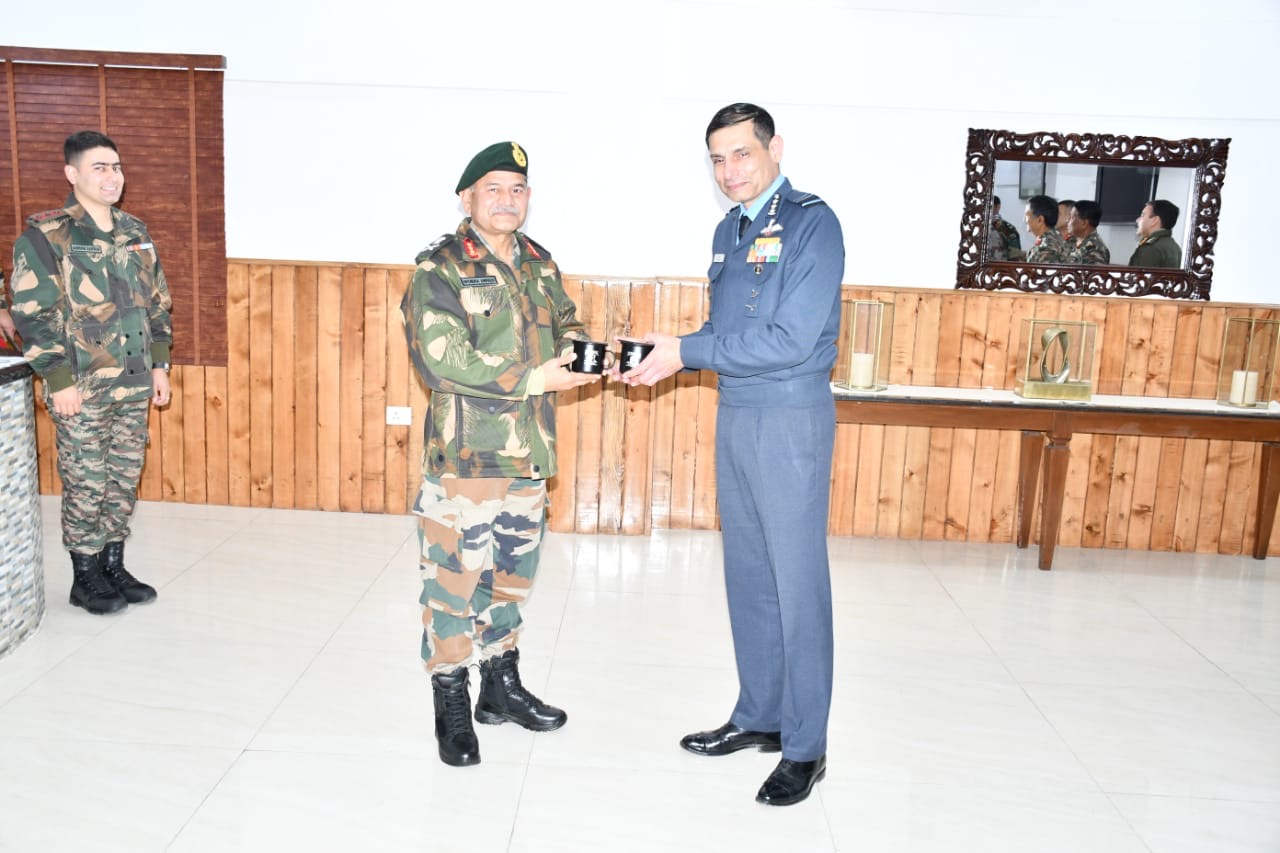 Jammu, Feb 04 : Air Marshal Pankaj Mohan Sinha, AVSM, VSM, Air Officer Commanding in Chief (AOC-in-C), Western Air Command on Friday said that the Indian Air Force (IAF) has kept almost all its air bases at a "very high level of readiness" to meet any eventuality with China and Pakistan.
AOC-in-C was on Jammu and Kashmir visit to review the security situation at forward areas on the Northern borders.
The Air Marshal was briefed on the prevalent security situation and operational preparedness along Northern Borders.
The Air Force Officer interacted with senior officers and deliberated on various defence related issues where he lauded the strong counter-infiltration grid along the Line of Control. He remarked that the synergized approach will be the way ahead to address the dynamic requirements of modern day warfare.
The Indian Air Force has kept almost all its air bases at a "very high level of readiness" to meet any eventuality with China and Pakistan.
He assured that the Western Command is vigilant for the aerial defence of the sensitive areas of various parts of North, North-West India.
Air Marshal PM Sinha also recognised the efforts of the Indian Army and Air Force in J&K and appreciated the spirit and motivation of troops deployed in active operations.
Furthermore, a lecture on "Comprehensive National Security" was conducted by Lt Gen VG Khandare, PVSM, AVSM, SM (Retd) through Video Conference to the subordinate formations of Headquarters Northern Command which was further broadcasted live.
Lecture was attended by Lt Gen Upendra Dwivedi, AVSM, GOC-in-C, Northern Command and Senior Officers of the command.
A modern state confronts multiple and simultaneous challenges across several domains. National security cannot be confined to the use of the state's coercive power to overcome domestic and external threats.
Such threats cannot be dealt solely though enhanced military capability without addressing the drivers of illegal trades.
Civil and Military cooperation is the need of the hour and ab-into integration needs to be addressed. The lecture laid emphasis on the ensuring of the security measures in totality which has to be a continued process at all levels in any Defence set up.
The General officer explained that, for a Modern state operating in an increasingly globalised world, the line between what is domestic and what is external is becoming increasingly blurred.
The lecture was a fruitful endeavour keeping in mind that Northern Command is operationally active command, the lecture benefited the audience manifold. kno