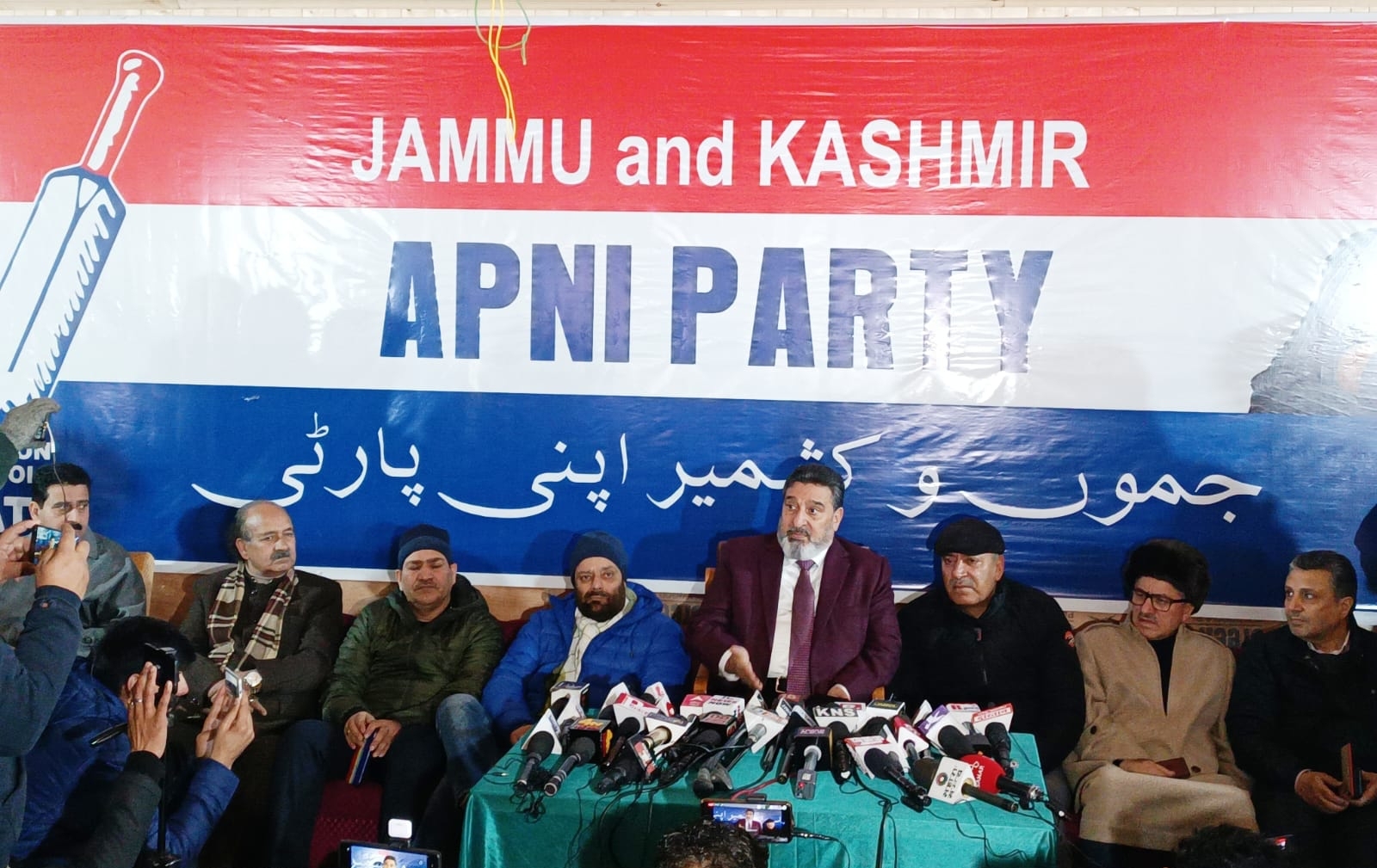 Srinagar, Jan 23: Former minister and president Apni Party, Syed Altaf Bukhari on Monday said that they won't allow an inch of Jammu & Kashmir's land to be provided to outsiders.
Addressing a news conference, Bukhari,  said the drive to retrieve state and Kahcharai land from the land grabbers must exclude poor people.
"Those who have grabbed a huge chunk of land can be dealt with strictly, but those who belong to the downtrodden section of the society must be excluded from the drive," he said.
Bukhari, however, said that the land being retrieved will not be given to people from outside.
He further said that only five per cent land of J&K can be provided for industrial purposes to outsiders, but this law can be changed by the next government in Jammu and Kashmir.
Responding to the query, he said that he believes that Kuka Parrey father of Imtiyaz Parrey, who recently joined the Apni Party, was better than other politicians.
"Whatever Kuka Parrey did, he did at the face value and other politicians did the same behind the curtains, so Kuka Parrey was better than those politicians," he said.
About Bharat Jodo Yatra, Bukhari said that he has not been invited to the Yatra.kno