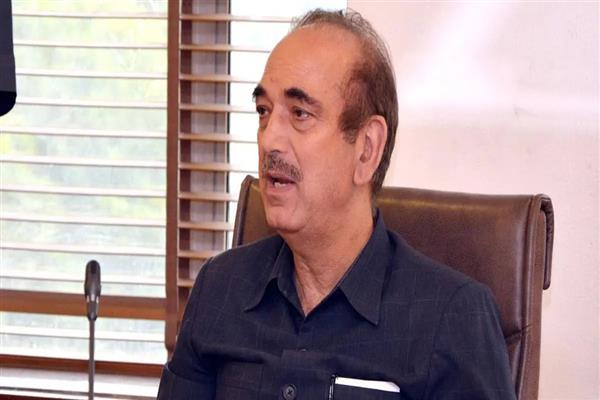 Srinagar, Nov 11: Democratic Azad Party (DAP) founder and former J&K chief minister, Ghulam Nabi Azad on Friday said that those who are opting the wrong path might have compulsions and that he and his party wants all these youngsters to join back the right path so that they live a peaceful life.
"There are many youngsters who are choosing the wrong path like militancy, drug abuse and other things. I have seen during my tenure as chief minister that a youngster had joined militancy as he had no job and had five sisters. Thus, these youngsters opting the wrong path might have compulsions like unemployment and other things, which needs to be addressed," Azad said while talking to the media persons here.
Azad said that he wants the youth, who are on the wrong track, to join the right path. "I don't talk about those only who have joined militancy, but I talk about all the youngsters who are involved in other issues like drug abuse and other things as well. There are several reasons behind such actions of the youngsters, which include unemployment and other issues as well," he said.
Asked about the former J&K chief ministers— Omar Abdulah and Mehbooba Mufti not participating in upcoming elections, Azad said that "I respect every political leader. I don't want to utter anything about the political leaders, but the fact is there is uncertainty in Kashmir for the last some years. I don't want to blame them; they might be right about their decisions and being the head of their parties. However, the uncertainty about the elections should come to an end.".kno