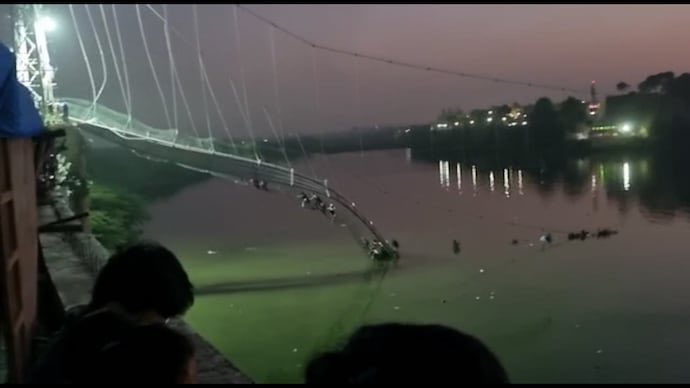 Srinagar: At least 132 people have lost their lives when a cable bridge collapsed in the state of Gujrat, officials said.
The officials quoted by the media said that the 132 persons included men women and children, adding, over 220 people have been rescued from the River Machchhu who were earlier feared to have drowned.
According to the reports the rescued people have been hospitalized and majority of them have been releived after treatment.
The search for the two persons is still going on.
The suspension cable bridge on River Machchhu collapsed on Sunday evening.