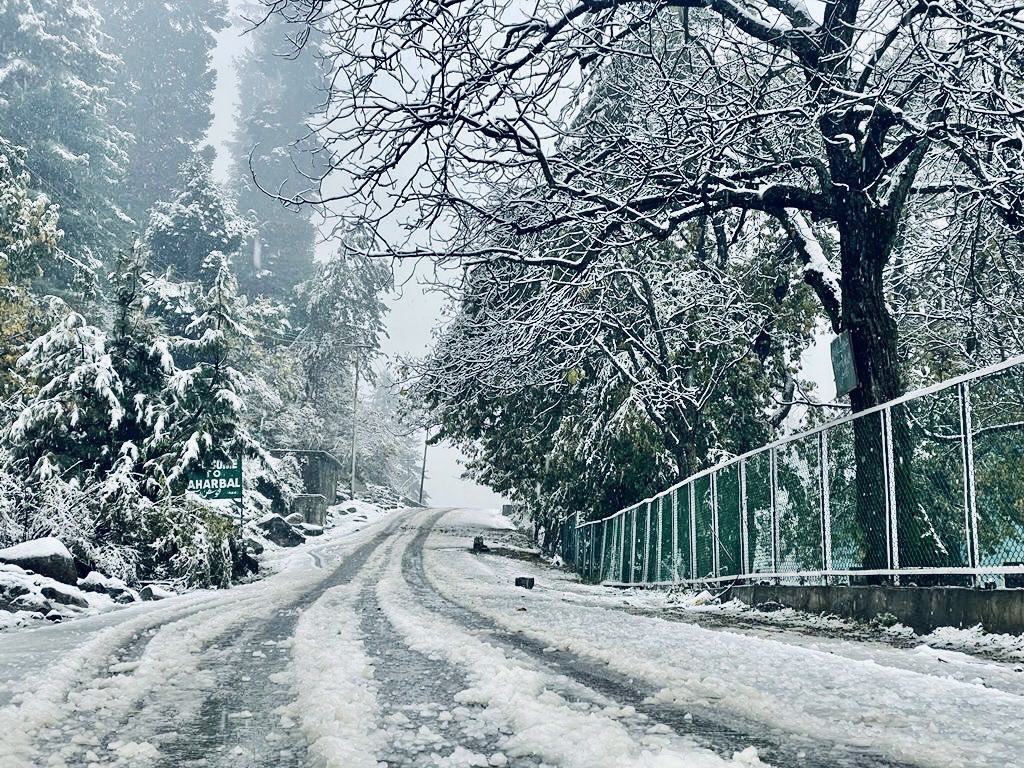 Srinagar, Oct 20: Bringing the mercury further down, the higher reaches of Kashmir received fresh snowfall while the rains lashed plains on Thursday, leading to the closure of major roads across Jammu and Kashmir.
Early snowfall coupled with heavy rains in plains in October has brought cold wave across Kashmir forcing people to wear warm clothes which otherwise are used in November-December.
The Meteorological department (MeT) has predicted improvement in the weather conditions and said that there is no forecast of a major wet spell by the end of this month.
The famous skiing destination Gulmarg received fresh snowfall, an official in the Meteorological department said, adding, Pir ki Gali, Tangdhar, Sadhna Top, Gurez, Sonamarg and other areas have also experienced fresh snowfall.
Most areas in the plains of the valley including Srinagar were lashed by rains.
The fresh wet spell also brought down the mercury across the Valley. As per the details available, Srinagar, the summer capital of J&K, recorded 7.5 degree Celsius today, which is 13.7 degree Celsius below the normal.
Gulmarg was the coldest place in Kashmir today as the mercury settled at 0.6 degree Celsius at the famous ski-resort. Shopian was the second coldest at 4.9 degree Celsius followed by Pahalgam and Kulgam where a temperature of 5.0 degree Celsius and 5.3 degree Celsius respectively was recorded today.
Deputy Director MeT, Dr Mukhtar Ahmad said that following the improvement in weather conditions this evening, the weather would remain mostly dry by the end of this month.
He said that besides possibility of light rainfall on October 26, the weather would remain mostly dry. He further said that the temperature would go down during morning and evening hours as well.
Meanwhile, the fresh snowfall also led to the closure of several roads including Sadhna Top, connecting the border town of Tangdhar, Mughal Road and other far-flung and remote areas, Kupwara and Gurez.
The vehicular movement on Mughal Road was suspended after fresh snowfall in the area, officials said.
Officials said  that fresh snowfall started in areas of Mughal Road on Thursday early morning following which the road has been closed for vehicular movement.
They said that the road is blocked due to snowfall between Poshana and Pir Ki Gali.
Sonamarg-Zojjila road was also closed after the upper reaches of Zojila in Ganderbal district of Central Kashmir received fresh snowfall. "Snowfall in Drass and Sonamarg has led to closure of Sonamarg-Drass road," an official said.
Moreover, in view of widespread rains snowfall and bad weather conditions, people of Tehsil Larnoo and outside tourists have been advised to refrain from venturing in landslide and shooting stone prone areas, an advisory issued by Tehsildar Larnoo said.kno