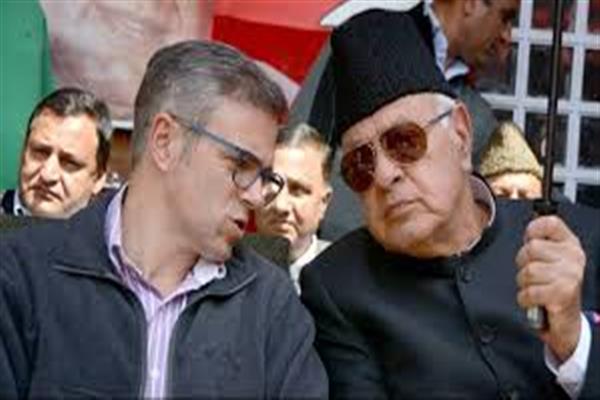 Srinagar, October 15: The Jammu and Kashmir National Conference President Dr. Farooq Abdullah and Vice President Omar Abdullah on Saturday condemned the killing of a Kashmiri Pandit Puran Krishan Bhat in Shopian.
Condemning the attack, Dr. Farooq said, "I condemn the attack in unequivocal terms and express my heartfelt sympathies with the bereaved household. I pray for peace to the departed soul."
In his words of condemnation, Omar Abdullah said, "Another reprehensible attack. I unequivocally condemn this attack in which Pooran Krishan Bhat has lost his life. I send my heartfelt condolences to his family. May Pooran ji's soul rest in peace."
Among others GS Ali Muhammad Sagar, Provincial Presidents Nasir Aslam Wani, Rattan Lal Gupta, MP Hasnain Masoodi, State Secretary Sakina Itoo, South zone president Dr. Bashir Veeri, State Spokesperson Imran Nabi Dar, District president Shopian Showkat Hussain, party leaders Shabir Kullay, Sheikh Muhammad Rafi have also condemned the killings unequivocally.