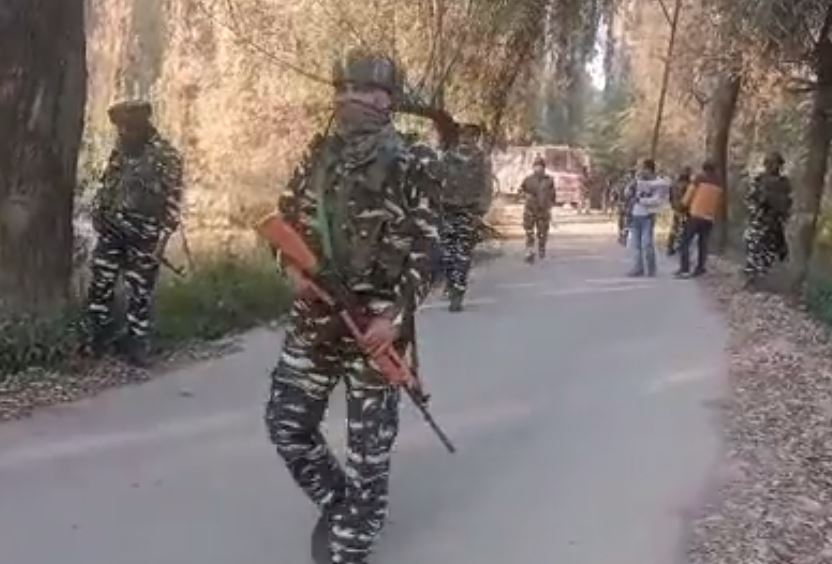 Srinagar, September 30: Two local militants were killed in an eight hours long encounter that raged between militants and government forces in Yedipora village of Pattan in North Kashmir's Baramulla district on Friday.
An official said that based on a specific intelligence inputs, a joint cordon and search operation was launched in the village and during searches contact was established with the hiding militants and in the ensuing encounter two militants were killed.
The militants killed belonged to a banned militant organization Jaish e Mohammad and have been identified as Mohammad Shafi Ganaie and Mohammad Asif Wani – both the residents of Takiya Kulgam in South Kashmir, they said.
"Two militants, who were killed in an encounter were planning to carry out an attack on Army's Angniveer recruitment rally in the district", they added.
Addressing a presser, Senior Superintendent of Police (SSP) Baramulla, Rayees Muhammad Bhat, said that the killed militants had come to Baramulla with a motive to attack army's recruitment rally at 10 Sector Hyderbeigh headquarters in the district.
"Their mission was to fail this recruitment rally by disturbing the Youth. However we have been successful in repulsing their plan to attack the rally by killing both the militants," he said, adding that the militants are trying to attack those people who are coming forward in the mainstream.
"An AK-74U, a new version of AK-47, which is being carried by foreign militants was also recovered from the encounter site. In addition, one AK rifle, 3 magazines, pistol along with magazine and two bullets were also recovered," SSP further added.