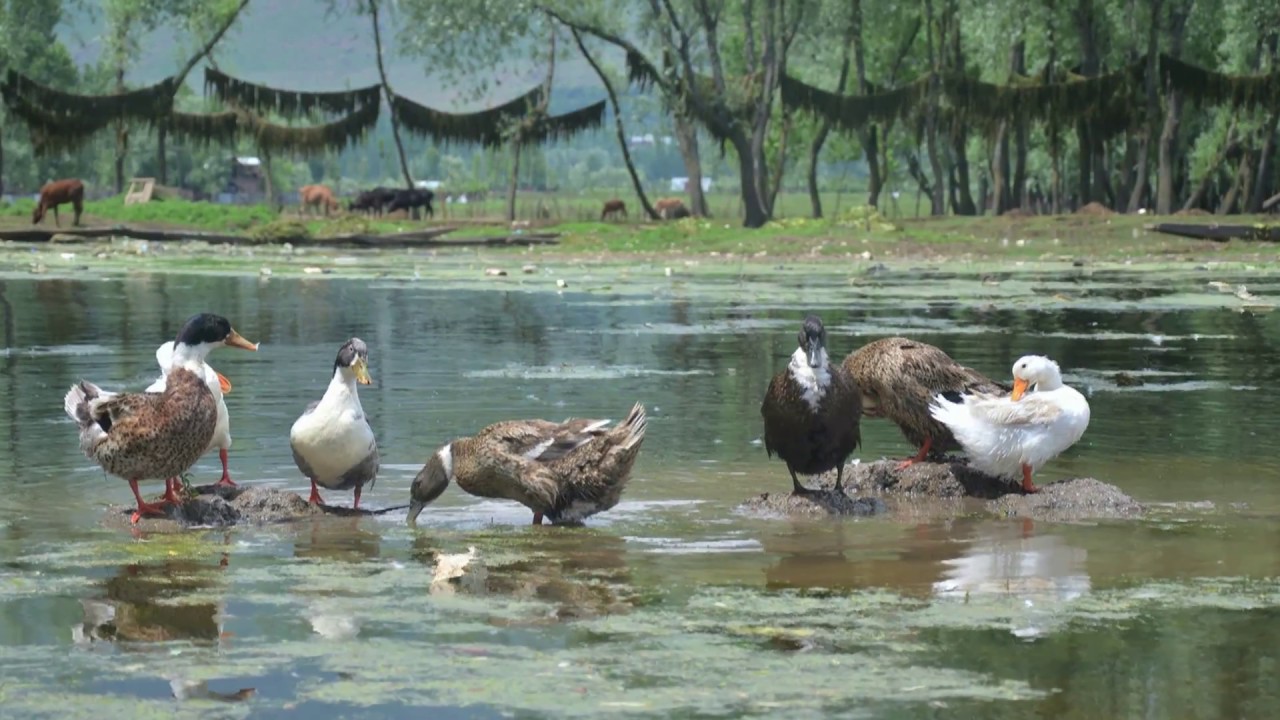 Srinagar, Sep 29: In Jammu and Kashmir two lakes and a wetland- Hokersar and Wular Lake- are reeling under invasive species proliferation and pollution threats—thus making a room for hazard for these water bodies and the swampland.
Wetlands of India Portal of Ministry of Environment, forest and climate change of Government of India has said that there are two lakes and a wetland in Jammu and Kashmir that have been listed under the threat category.
The data reveals that the Hokera wetland also known as Hokersar is reeling under the threats of encroachment, invasive species proliferation, pollution and siltation. "Potential threats include recent housing facilities, littered garbage, and demand for increasing tourist facilities."
An invasive species is an organism that causes ecological or economic harm in a new environment where it is not native.
Located in the northwest Himalayas, back of the snow-draped Pir Panchal, Hokera wetland is only 10 kilometers away from Srinagar.
Hokersar is the only site with remaining reed-beds of Kashmir and is a pathway of 68 waterfowl species like Large Egret, Great Crested Grebe, Little Cormorant, Common Shelduck, Tufted Duck and endangered White-eyed Pochard, coming from Siberia, China, Central Asia, and Northern Europe.
Similarly, the Wular Lake has also been listed in the threat category wherein the threats like encroachment, hydrological regime alteration, pollution and siltation has been mentioned.
Wular Lake is the largest freshwater lake in India with extensive marshes of emergent and floating vegetation, particularly water chestnut that provides an important source of revenue for the state government and fodder for domestic livestock.
Located 62 kilometers away from the city of Jammu, Surinsar-Mansar lakes are also reeling under the threats like invasive species proliferation, pollution and siltation. "The main threats are increasing visitors, agricultural runoff, and bathing and cremation rituals. Conservation is focused on awareness-raising."
"The site is socially and culturally very important with many temples around owing to its mythical origin from the Mahabharata period. Although the lakes support a variety of fishes, fishing is discouraged for religious values," reads the report of Wetlands of India Portal.
One of the Wild Life Warden (WLW) Wetland said, "In Hokersar, as of now there is no threat of encroachment. The encroachment that took place in the early 1900's may be there. The area of the wetland is the same."
"As far as the pollution and siltation is concerned, that has taken place during the 2014 flood. We are looking into the matter of invasive species proliferation, it needs a detailed study," the official said.
The official also said that the department is working on removal of siltation. "We also conduct the solid waste management drives regularly."