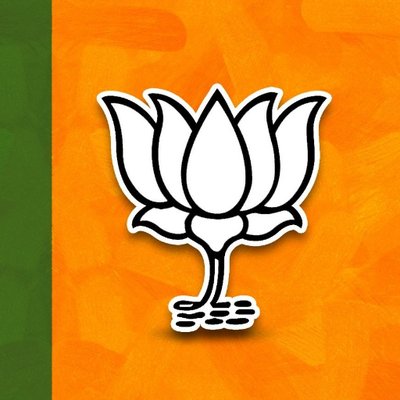 Jammu, Sep 23: The timely stay order from Jammu and Kashmir High Court over the process of No Confidence Motion against BJP backed Municipal Council (MC), Udhampur president, Dr Jogeshwar Kumar Gupta saved the imaged of saffron party, which otherwise tarnish like recent Kathua Municipal Council episode, where despite having majority BJP lost to independent candidate.
A no confidence motion was moved by 11 councilors included 4 members of BJP against Dr Jogeshwer Gupta, brother of ex MoS Finance and former MLA, Udhampur, Pawan Gupta.
The BJP leaders had issued a whip to support Dr Jogeshwer Gupta despite that BJP councilor voted in favour of motion to defeat the inclement president.
However, after the voting has bene over the HIch court restrained the Municipal Committee, Udhampur authorities not to declare the result of the No Confidence Motion moved against him.
Soon after receiving the Court order, Chief Executive Officer, MC Udhampur, Dilip Abrol declared the result announced by him as null and void.
Advocate Ankur Sharma represented petitioner, President MC Udhampur, Jogeshwar Gupta. Councilors who had moved the No Confidence Motion were represented by M K Bhardwaj, Senior advocate.
Justice Sanjay Dhar after hearing the parties at length ordered that the result of voting on No Confidence Motion should not be declared and Dr Jogeshwar Gupta will now continue to hold the chair of President, MC Udhampur.
Earlier, the Motion moved by 11 Councilors of MC Udhampur against its president, Dr Jogeshwar Kumar Gupta on September 9 was put to formal floor test today in a special meeting convened by Chief Executive Officer, MC Udhampur at 2pm.
Out of total strength of 21 members in the House, 20 councilors were present for voting while one member belonging to Congress party, as per reports, was absent.
Out of 20 members who participated in voting, one vote was found invalid.
Out of 19 valid votes, 11 votes were in favour of the Motion while eight were against the Motion.
The Chief Executive Officer, MC Udhampur after declaring that the No Confidence Motion against president was passed by majority and hence he ceases to hold the president office forthwith later withdraw his order after receiving the court directive.
The CEO convened an immediate press briefing and told reporters that after the directives of High Court the order passed by him earlier stands null and void.
It may be recalled that BJP had issued whip to its all councilors yesterday to remain present in the office from 11 am to 2 pm during the voting today. The whip was issued by Surinder Singh Khalsa, vice president MC Udhampur on the directives of J&K BJP president, Ravinder Raina.
The party had also directed its Councilors and Associate Members to cast their vote against the No Confidence Motion brought against the president of Municipal Council, Dr Jogeshwar Kumar Gupta strictly as per the directions of the party.
Earlier, the party Disciplinary Committee headed by Sunil Sethi has also issued a notice to its four Councilors for signing the No Confidence Motion and asked them to explain their position within two days failing which action will be taken against them under Anti Defection Law.
It may not be out of place to mention that earlier BJP received a setback in Kathua after its president of MC Kathua, Naresh Sharma resigned from the post of president of MC Kathua following the notice served to him by the Party Disciplinary Committee and subsequent defeat of its official candidate, Prem Nath Dogra in the election held on September 10 through the hands of Rajinder Singh Bubby, brother of former Minister, Lal Singh.kno