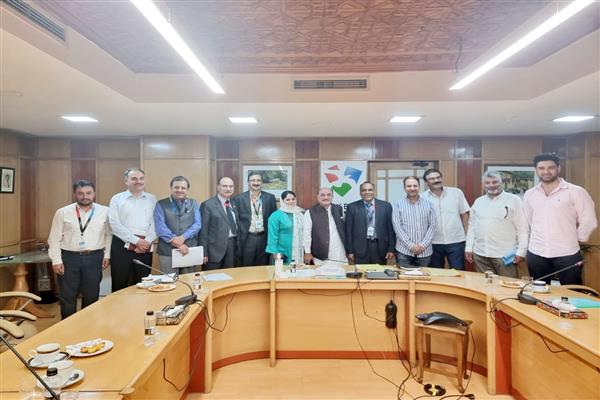 Srinagar, Sep 23: Associated Chamber of Commerce and Industry Kashmir ( CCIK) has urged the Jammu and Kashmir Bank to extend more time to the borrowers for One Time Settlement scheme (OTS).
In a statement, CCIK President Tariq Rashid Ghani said many borrowers want to avail the scheme to reinfuse their NPAs (Non Performing Assets) by availing the scheme.
He said since Kashmir witness turbulent times and recent back to back lockdowns since 2019, the businessmen suffered huge losses which stressed their accounts.
Ghani said the Bank announced the OTS scheme during winter months when the business was at low ebb and many borrowers couldn't decide on availing it.
"However, as the business and trade is gradually picking up, the borrowers are willing to avail the scheme and tide over the NPA accounts," said CCIK President.
In this regard, the CCIK has appealed to the J&K Bank to announce extension of OTS scheme for more months for the left over borrowers who couldn't avail it previously.