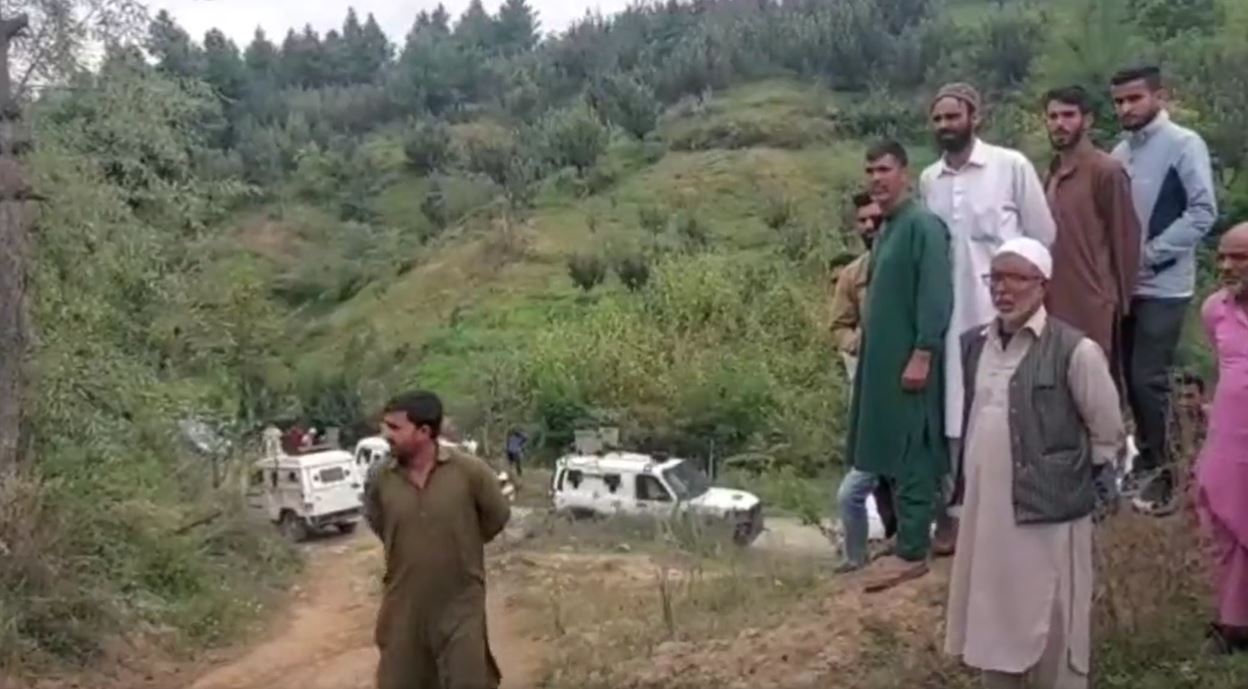 Shopian, Sep 05: A civilian was killed by unknown gunmen whose body was found in orchards of village Narpora in Southern district of Shopian, police said Monday.
Police said that the slain was the brother of a local militant based in Pakistan and was killed due to internal rivalry between militant groups.
A police spokesman in a statement  said that Shopian Police received an information that an unknown bullet riddled body was laying in the orchards of Village Narpora Shopian.
"Subsequently, a Police team rushed towards the spot and took the said body into possession, who was identified as Manzoor Ahmad Nengroo Son of Gh Ahmad Nengroo resident of Hanjin Bala Rajpora Pulwama. The said body was shifted to District Hospital Shopian for medico legal formalities.
Accordingly, a murder case was registered under relevant sections of law and investigation set into motion," he said.
"The preliminary investigation revealed that yesterday evening the deceased who was Waza (chef) by profession along with two more associates including an elderly man were returning from their work in an Auto after conclusion of a function at Chraripora area of Budgam. Enroute one more person (a baker by profession) also boarded in the Auto."
The police spokesman said that the militants waiting in a Tata Mobile at Aglar intercepted the said Auto and forcibly abducted all the four persons. "The elderly man was released after travelling a distance of 2Kms (approx) followed by release of other two near Kellar, however, deceased Manzoor Ahmad was taken along by the abductors. Today, his bullet riddled body was recovered in the orchards of village Narpora Shopian," the spokesman said.
The police spokesman said that it was further revealed during the course of investigation that the killing is handiwork of militants due to group rivalry between them.
"One of the deceased's brother namely Ashiq Nengroo is a militant of JeM outfit and presently in Pakistan. His second brother, Abbas Nengroo was an active militant who got killed in an encounter in 2014 in Pulwama while as his third brother namely militant Reyaz Negroo is lodged in prison for his involvement in Jammu terror attack case who used to ferry militants from Jammu to Kashmir valley through his owned trucks," the police spokesman said, that moreover, one of his truck carrying three militants was intercepted at Jajar Kotli Jammu and all the three militants were killed in an encounter on spot.
Police said that the investigation of the case is vigorously going on in a very professional manner and the militants involved in the crime will be identified soon and dealt strictly under law.
Meanwhile, Additional Director General of Police (ADGP) Kashmir zone, Vikay Kumar said that the killing of Pulwama man, whose body with bullet marks was recovered in Shopian village today, has been "due to group rivalry between militant groups."
Kashmir zone police, while quoting ADGP, in a tweet informed that deceased's one brother is active militant of JeM and is presently in Pakistan, while one has been killed in an encounter in 2014 and another one is in jail.
Kumar said that the preliminary investigation has revealed that the killing has taken place due to group rivalry between militant groups.
He added that the investigation of the case is going on vigorously and in a professional manner.
"Deceased's one brother (Ashiq Nengroo) is active #terrorist of JeM terror outfit & presently in #Pakistan, 2nd brother (terrorist Abbas Negroo) was killed in #encounter in 2014 & 3rd brother (terrorist Reyaz Negroo) is presently lodged in prison in #terror attack case," he said.
He further said that militants involved in the crime will be identified soon and dealt with strictly.
"Preliminary #investigation reveals that killing is due to group #rivalry between #terrorist groups. Investigation of case is vigorously going on in a very professional manner & those terrorists involved in the crime will be identified soon & dealt strictly under law," police tweeted.kno