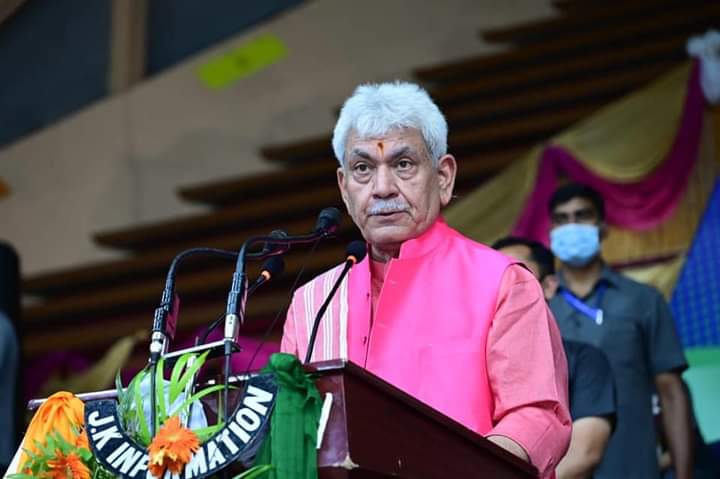 Srinagar, Aug 23: Lieutenant Governor, Manoj Sinha on Tuesday asked people to move beyond past rhetoric to save the future of youth and next generation in Jammu and Kashmir.
"The world is moving fast and if we remain confined to the past practices, the future of the youth and next generation will get devastated," Sinha said while addressing a gathering at Ganderbal.
He further said that it is a fact that Ganderbal stands with the nation and "I believe that many things have changed in the past three years. The youth are getting involved in drug abuse and it is a time to push them towards the field of sports. J&K has got highest sports budget compared to the largest states of the country."
"This year, we have set a target that 35 lakh youth will participate in the games and 13 national games are being held in Jammu and Kashmir this year," he said, adding that education, health and sports would help in creating a good atmosphere within Jammu and Kashmir.
Pertinently, LG interacted with PRI representatives and members of Civil Society from Ganderbal.
The administration will be ever grateful for their stellar contribution in hassle-free, smooth conduct of Shri Amarnathji Yatra, he said.
He further said that the genuine demands and issues put forth for the development of different areas of Ganderbal would be addressed promptly. "Greater devolution of funds, functions and functionaries has empowered PRIs and brought transparency through decentralised planning & effective monitoring," he said.kno