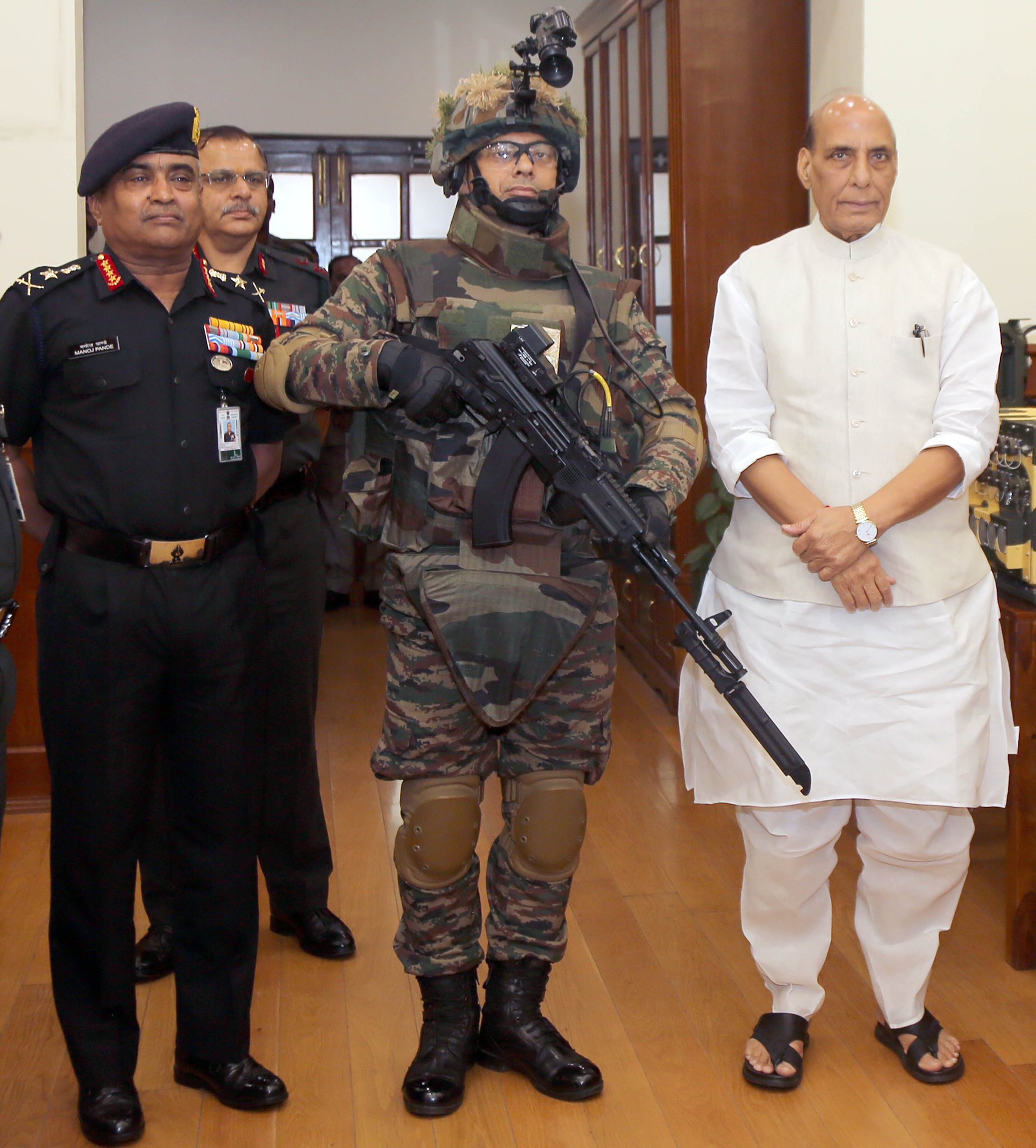 New Delhi, August 16: Defense Minister Rajnath Singh handed over indigenously-developed equipment and systems to the Indian Army in New Delhi on Tuesday.
According to the handout released by the defemse ministry, the equipment and systems include future Infantry Soldier as a System (F-INSAS), new generation anti-personnel mine 'Nipun', rugged and automatic communication system with enhanced capabilities, upgraded sights system for tanks and advanced thermal imagers.
State-of-the art high mobility Infantry Protected Vehicles and Assault Boats were virtually handed over by Defense minister enabling the troops deployed along the borders to respond to any challenge in a befitting manner, the statement said.
"The equipment/systems have been jointly developed by Indian Army in collaboration with Defence Public Sector Undertakings, Defence Research & Development Organisation (DRDO) and the Industry, in line with the Prime Minister Shri Narendra Modi's vision to modernise the Armed Forces, under the 'Aatmanirbhar Bharat Abhiyan,' it added..
The statement said that Defense minister exuded confidence that the equipment and systems will enhance the operational preparedness of the Indian Army and increase their efficiency.
It is a shining example of the country's growing self-reliance prowess, in partnership with the private sector and other institutions, he said.
He asserted that the infrastructural needs of the Armed Forces are increasing with constantly-changing times.
Singh called for infrastructural development based on latest technology to help the Armed Forces remain prepared to deal with future challenges.