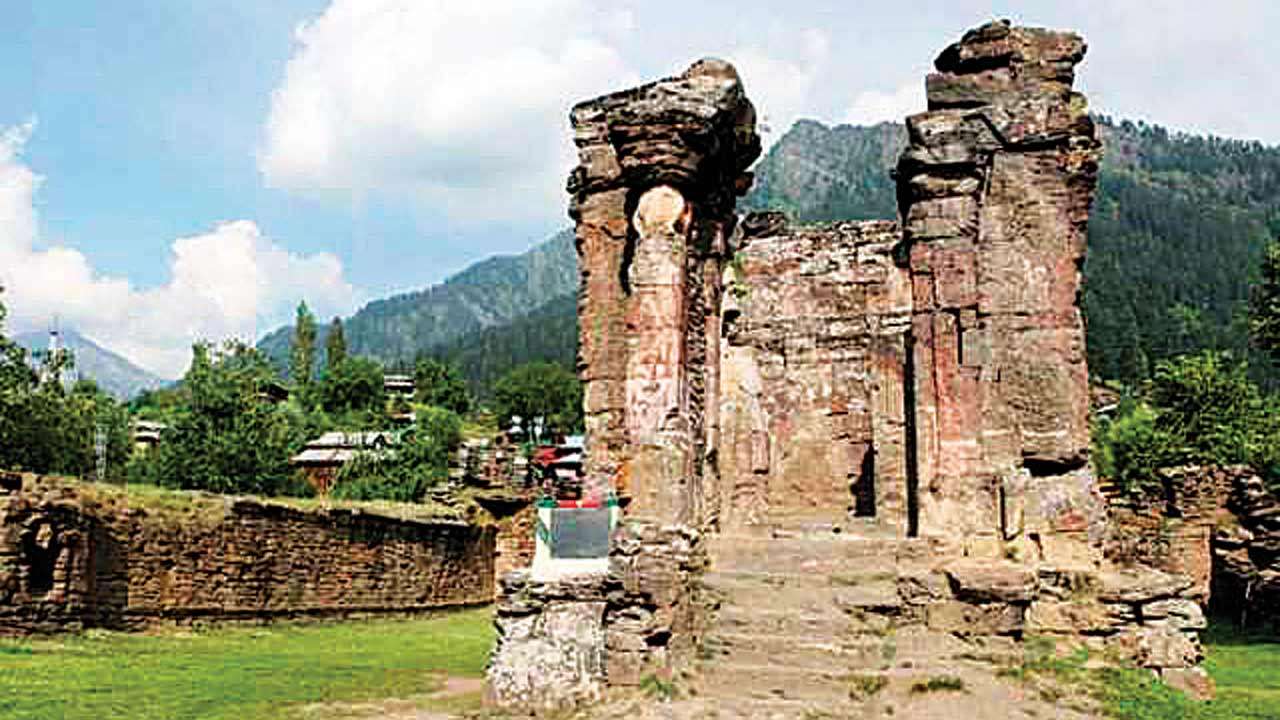 Kupwara, Jul 29: Sunil Raina, a Kashmiri pandit is hopeful of fulfilling his father's wish of performing a visit to Sharda Peeth, a revered seat of learning for Hindus and Buddhists before India and Pakistan came into being in 1947.
Sharda Peeth, a Kashmiri name of Goddess Saraswati now falls in Sharda District of Pakistan administered Kashmir (PaK) with a base camp in Teetwal village of North Kashmir's Kupwara along Line of Control (LoC). The annual yatra to Sharda Peeth would start from the village and the last pilgrimage was led by a Kashmiri saint Guru Swami Nand Lal ji in 1948. Since then, the route to Sharda has been closed because of the Kashmir issue and both Hindus and Muslims in Kashmir and other parts of the country held several discussions and formed various committees and civil society forums to approach governments of both countries for revival of the pilgrimage.
"We have a LoC permit for travel across LoC and it is only for J&K residents. The permit was issued by MEA after AB Vajpayee – Parvez Musharaf summit and has been in force since 2007," Ravinder Pandita, Head and Founder of 'Save Sharda Committee Kashmir' said. "But we want an amendment in LoC permit rules on the lines of Sikh pilgrimage to Nankana sahib in Lahore that is held annually and now Kartarpur."
"We at 'Save Sharda Committee' are pressing for cross LoC heritage and religious tourism that can bring people closer. People of PoK should also be allowed pilgrimage to our part of Kashmir in J&K state. The batches could be 3-5 pilgrims only," he added.
Pandita said that recently they had written and hailed judgement on Katas Raj Temple in Punjab by SC of Pakistan and they have written to SC of Pak as well for passing a similar judgement on Sharda Peeth too.
"We have got a positive reply from SC of PoK in this regard. The landmark judgement has been received by the Head of the Committee in New Delhi in January 2018", he said.
"As per LoC permit rules only relatives living across LoC are allowed to travel on special occasions via Uri-Muzaffarabad and Poonch- Rawlakote routes. Thus a common J&K resident feels discriminated against as those who do not have relatives living on either side of LoC cannot cross. This deprived section not includes J&K Hindus alone, but muslims, Sikhs, Buddists and others as well. LoC trade is also going on through these specified routes, presently suspended though," Pandita said.
Zameer Ahmad, Numberdhar of the Teetwal village said prior to 1947, a small Gurudwara and Dharamshala existed at LoC Teetwal which served as a base camp for Sharda yatris.
"We have heard from our forefathers that Teetwal happened to be the business centre before the partition and Sikhs had big business here. Muslims and Hindus would live like brothers but unfortunately the partition influenced the communities," he added.
There was a big brotherhood between Hindus and Muslims but after tribal raid following the partition they destroyed the Dharamshala and Temple as well as properties Muslims, Zameer said.
"The annual yatra which happened to be before 1947 is gaining momentum now as the Muslims handed over land at base camp in Teetwal village to Hindus where Dharamshala and Temple used to be," he added.
In September, 2021, when Hindus came for annual pilgrimage, the land was handed over to them after more than 70 years.
Pandita said that after discussions with locals and talks with the Indian Army and revenue authorities, the exchange of ideas with these diverse groups convinced us of the need to set up a Sharda Temple and centre in this area.
"Our Committee acted swiftly, formed a Sharda Yatra Temple Committee comprising 9 members of different faiths, under the aegis of the parent trust Save Sharda Committee Kashmir. We also outlined a preliminary plan for setting up a Sharda Temple and centre – in addition to a small gurudwara here", he added.
Pandita said that people from every section of society irrespective of religion are keen for restoration of Sharda Peeth to its pristine glory. The recent opening of the Kartarpur corridor has added a new dimension to the issue and rekindled hopes for early reopening of Sharda Peeth. kno