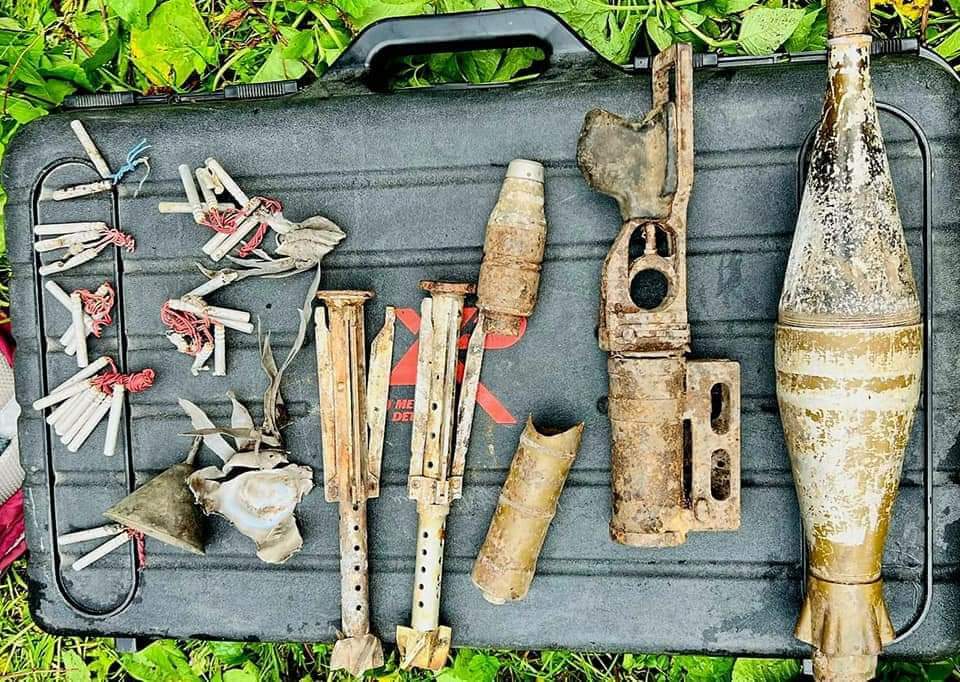 Doda, Jul 22: The security forces busted a militant hideout in Gandoh area of Doda on Friday, Police said
In a statement issued by District Police Doda said that after receiving specific information through reliable sources, a Police party headed by SHO Gandoh Vikram Singh and troops of 04 RR launched a joint search operation in the forest area of Gandoh.
During search, an old hideout of militants in Khasodi Chansar forest falling under the jurisdiction of PS Gandoh was busted.
"Arms, explosive material in rusted condition have been recovered from the hideout. The recovered items include one UBGL Barrel, one UBGL grenade, one RPG shell, 25 electronic detonators and two UBGL Accessories.
In this connection, a case under FIR number 52/2022 under relevant sections of law has been registered at Police Station Gandoh and investigation has been started.