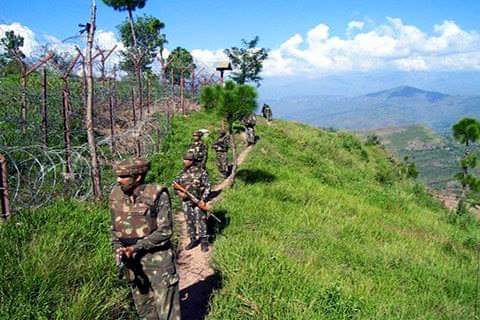 Poonch, July 13: Army on Wednesday said that an "infiltration attempt" was foiled during last night along the Line of Control (LOC) in Poonch district.
"During the midnight hours of 12 / 13 July 2022, there was an infiltration attempt along LoC in the Poonch sector(J&K), which was suitably foiled by our alert troops," a defence ministry spokesman based in Jammu said in a statement issued here.
Meanwhile, news agency kno quoting defence officials reported that the firing stopped in the area, however, a massive mopping operation was on as it was believed that some infiltrating militants may have fell to bullets of soldiers.
As per the officials, in the intervening night on Tuesday and Wednesday, soldiers deployed on forward posts of LoC in Khari Karmara noticed a suspicious movement towards LoC after which an alert was raised and movement was challenged.
"After thorough observation, it was seen that a group of militants comprising of six to eight heavily armed militants were trying to infiltrate from Line of Control," the officials said.
They said that heavy exchange of gun fire to place in the after it which lasted for over half an hour and intense firefight was reported after which the infiltrating militants were pushed back by the soldiers. "Massive search operation is going on in the area as it is believed some infiltrating militants have got killed in action," they said.