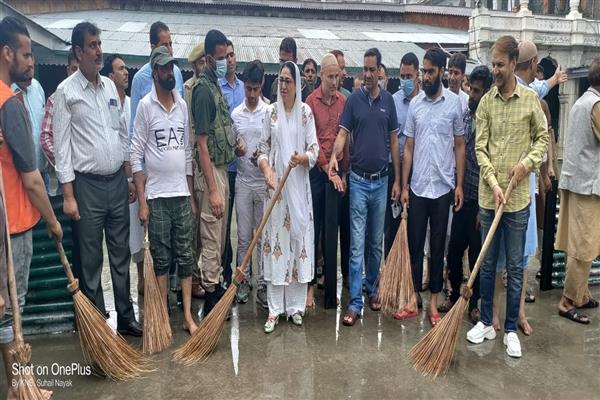 Srinagar, July 09: Jammu and Kashmir Waqf Board chairperson, Dr Darakshan Andrabi on Saturday said that the construction work of Cancer Hospital wherein people of all the communities will be treated without any discrimination will be started very soon.
Talking to reporters here, she said that the construction work on cancer hospital to be built by the Waqf Board will begin very soon.
"We have demarcated the land for its construction and after Eid we will lay foundation stone for the same," she said
She added that waqf property has been grabbed and it will be retrieved soon as well and it will benefit the people as well as the Waqf Board.
She also expressed grief over the loss of lives in a cloudburst incident near the Amarnath cave shrine on Friday. kns