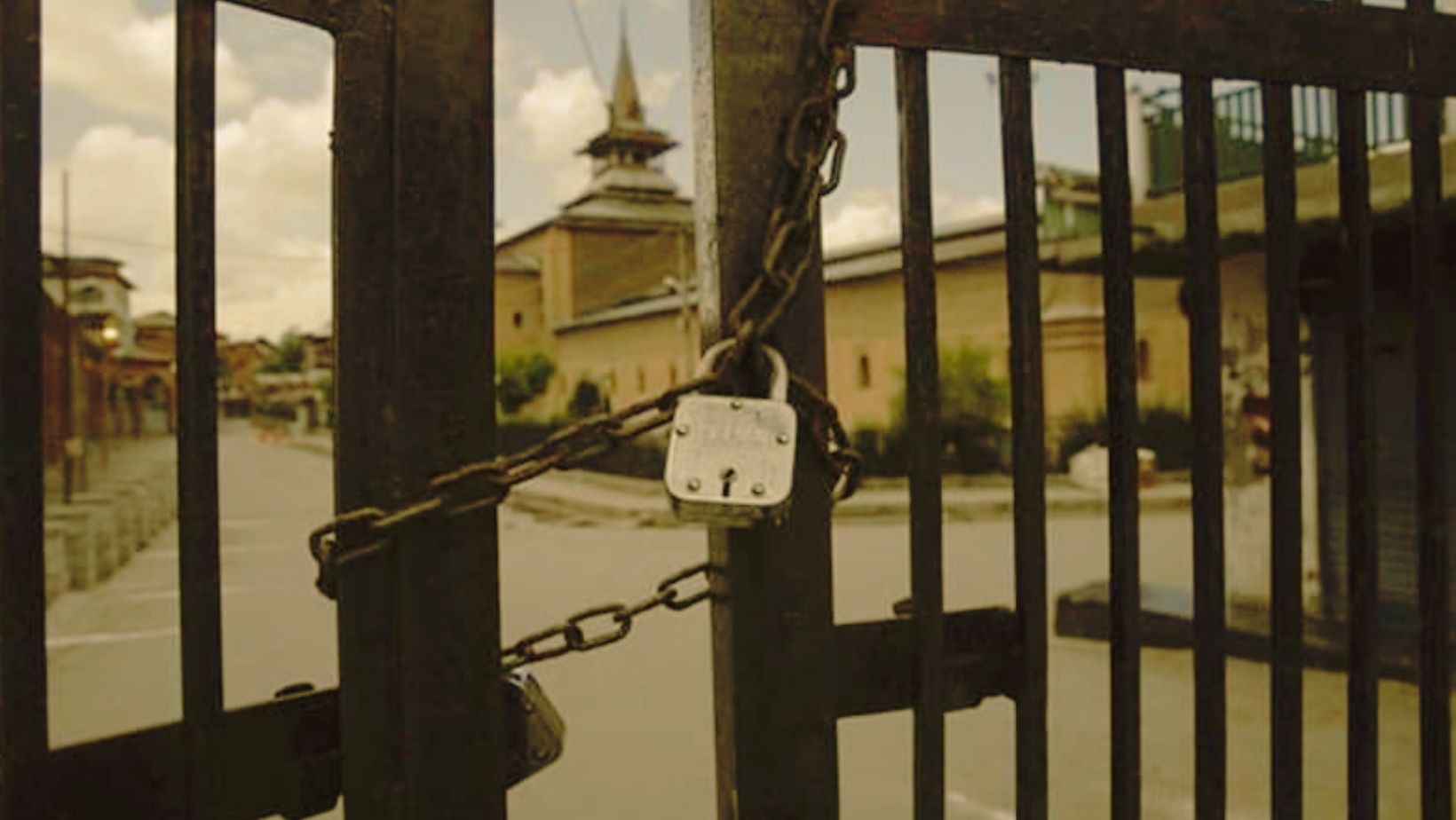 Srinagar, July 08 (KNS): Anjuman Auqaf Jama Masjid Srinagar said that Friday prayers were not allowed once again by the authorities at the historic Central Jama Masjid in Srinagar.
Anjuman, in a statement, said that this morning, magistrate and senior police officials came to the mosque and informed the Auqaf that Friday prayers would not be allowed at the Jama Masjid.
The statement reads that Anjuman has condemned the repeated closure of Jama Masjid for Friday prayers.
It read,  the resolution passed by Muttahida Majlis-e-Ulema (MMU) yesterday was read out at Friday congregations in Masjids and shrines across the valley.
It further added that MMU resolution also demanded release of its patron and the top-most religious leader of Kashmir, Mirwaiz Dr Moulvi Muhammad Umar Farooq.