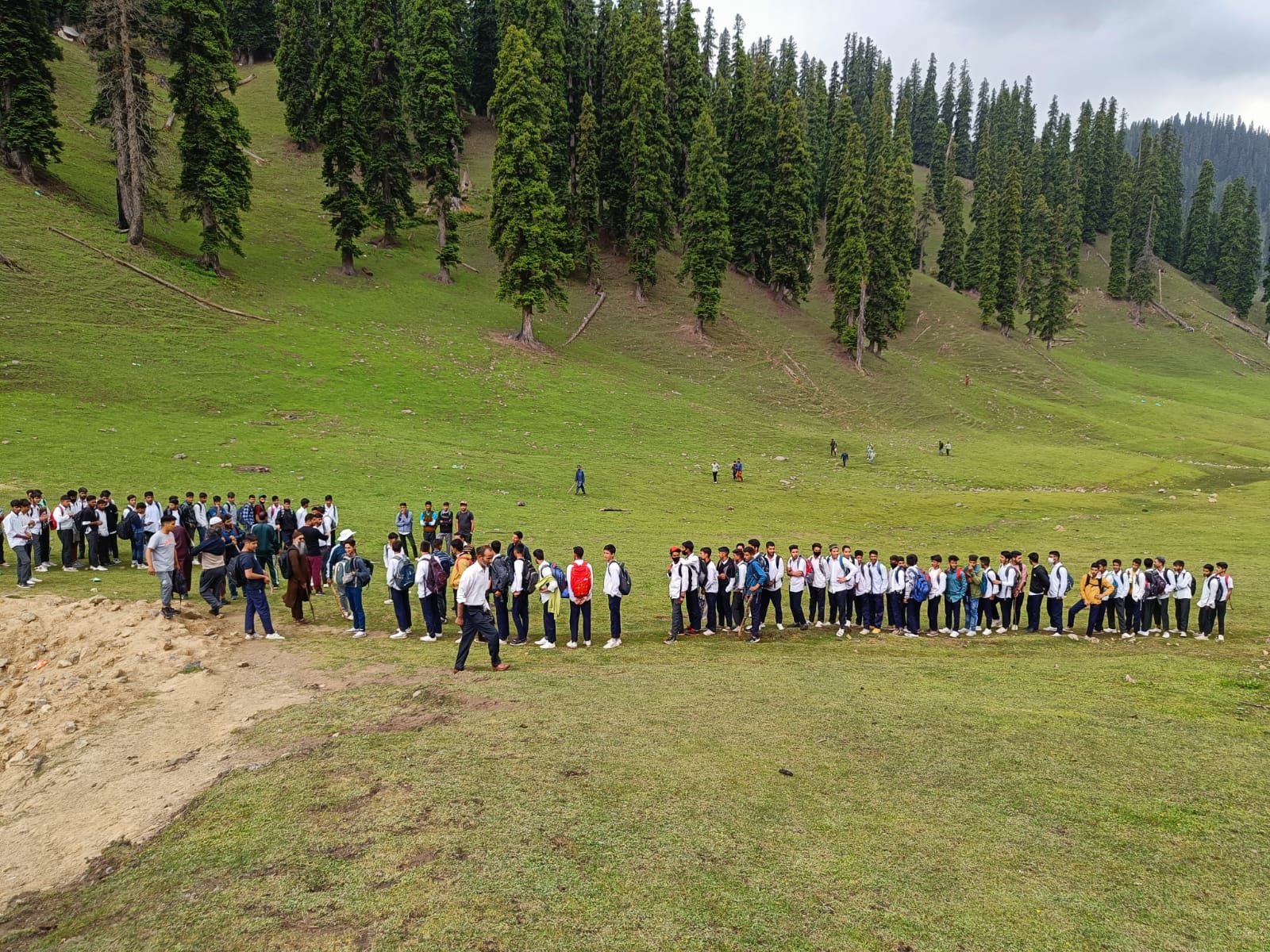 Handwara, June 30: Despite huge potential for tourism, Bangus Valley, in Kupwara district craves for attention from the authorities to become a hot spot for visitors, like Pahalgam and Gulmarg.
Locals said that Bangus Valley has seen very low tourist footfall compared to other tourist destinations.
They said that the Valley lacks basic facilities such as accommodation and road connectivity that can been see in other places like Pahalgam and Gulmarg.
They said that even the tourism department is not doing any serious activity to promote the tourist destination.
An official data has revealed that during the year 2021-22, Bangus Valley has seen 46,288 footfall of visitors, which is just 3% increase compared to previous year.
An official of Bangus Development Authority, said that as per the development plan, Rs. 1.5 core has been approved for the development of Bangus valley, but the amount is not sufficient to develop the place on the lines of Gulmarg and Pahalgam.
He also said that for the promotion of Bangus valley, Bangus Festival is under consideration and will be held anytime soon.
Meanwhile, conservator north circle, Irfan Rasool Wani said that "Development of Bangus Eco-tourism" project is underway in which they have constructed log huts, toilet facility and eco-stops.
He said that in the current year they are constructing one more log hut, developing camping site, constructing culverts and setting benches for promoting eco-friendly tourism in Bangus Valley.
He further said that they have also given training to horse owners in Gulmarg and have provided departmental horses to village forest committee members to be used in Bangus Valley.
"We have also constructed huts at Reshwari, Kashtiwar and TeePee at base of Bangus Valley," he added. (kns)