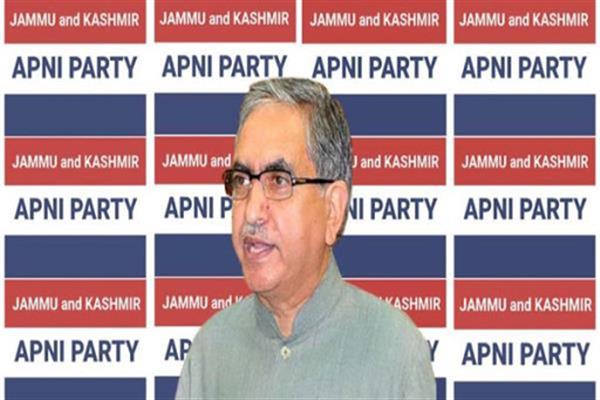 Srinagar June 28: Apni Party Senior Vice President and former Cabinet Minister Ghulam Hassan Mir on Tuesday said that instead of retrieving the government land used by some private schools, the government should make a settlement with the occupants of the land.
Pertinently, the Union Territory (UT) government has recently made an amendment to the Education Act 2002 rules to change the guidelines relating to the use of government land and building structures by private schools in J&K.
Given the new rules these schools cannot run on government land.
After the amendment to the rules, the government has directed the Revenue Department to identify the schools that are built on the state land. These government directions have caused concern to the stakeholders.
According to a statement issued here, Ghulam Hassan Mir has said that given the fact that these schools have been established years and decades ago, the government should not try to retrieve the land, which might force the permanent closure of many of these schools.
He said, "Let us not overlook the fact that these schools have been running for the past several decades and even now they contain more than one lakh students. Also, the livelihood of hundreds of people —teachers and other staff members — is dependent on these schools. If the government tries to snatch the land from these schools, the stakeholders will suffer."
He urged the government to make settlements of the land with the owners and management of these schools.
Mir said, "According to media reports more than 150 schools have held the government land since their inception during the past seven decades. If the land is retrieved from these schools, many of them would be closed permanently, which will eventually affect the students and those who are earning their livelihood from these schools. Therefore, I request the Lieutenant Governor (LG) Manoj Sinha to look into the matter personally to find a way out to protect these schools."
"The government should identify the schools that are holding the state land and a settlement should be made with the owners and the management of these schools." he added.