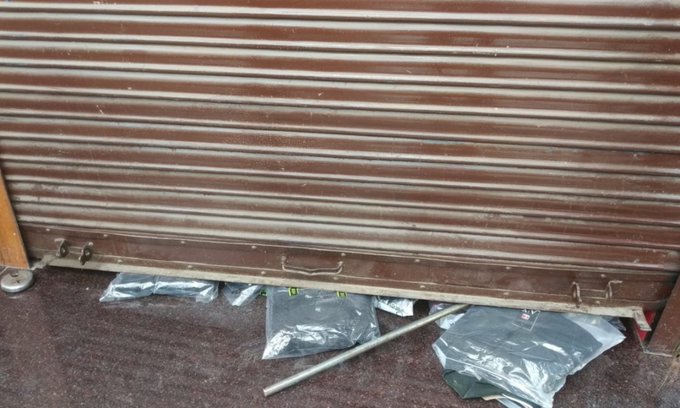 Srinagar, Jun 23: At least three shops were looted by burglars in forest lane area of the commercial Hub Lal Chowk, the traders said on Thursday.
According to the traders, the theft incident took place in the intervening night of Wednesday-Thursday.
A shopkeeper from Forest Lane, said that it is for the third time that the theft incident has taken place in the lane.
"The burglars have tried to break the locks of other shops as well. We request police to ensure proper investigation into the matter and arrest the burglars involved in the act as soon as possible," the traders said.
Bilal Ahmad, a shopkeeper said that today it happened with him; tomorrow it can happen with others as well. "In view of the fluctuation in electricity, the shopkeepers don't keep the CCTV cameras on during night hours," Ahmad said.
He said that police should identity these burglars and put them behind the bars so that such incidents are not repeated.kno