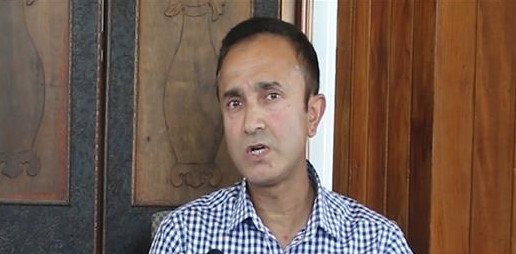 Srinagar, June 07: Srinagar Development Authority (SDA), vice-chairman, Haris Handoo has said that the department is planning development in the city areas as per the master plan only.
"Residential areas in Srinagar are increasing and we don't want areas to be built in a haphazard manner. Any development is devised as per the master plan only," he said.
In response to a question over the ongoing construction of residential housing flats by SDA, he said that the department is focused on housing projects.
"We have constructed a five tower residential complex which has 7 stories and is built on modern lines. The complex has around 120 2BHK and 3BHK apartments," he said.
He added that the department is mulling to construct one more complex of 10 towers which will have 12 stories for which the technical modalities are under process with the concerned agencies.
Replying to a query over parking issues in the city, Handoo said that the SDA under centrally sponsored schemes has two parking lots of which one is in Srinagar's press enclave and another one in Sheikh Bagh.
"We have provided parking space to the school vans which are 100s in number on the basis of monthly tariffs and that has helped in smooth traffic movement during on and off school hours," he said.
He further said that Srinagar Smart City is a sister organization and they are working together to overcome the parking issues. "SSC is also helping us to develop parking in the city and has developed one at M A road."
Responding to a question over vending zones for hawkers, he said that before any vending zone is notified, the land has to be identified first.
"You may have noticed that over the past 2-3 years there has been significant progress on it and vending zones have been allotted at Lal Chowk," he said.
He, however, added that the menace of road side encroachments by hawkers is still there and it needs to be worked on so as to have smooth flow of traffic in the city.
In a response to a query over drainage system and water-logging issues, Handoo said that SMC is looking after that and the issue is being taken up with them.
"There is water logging issue in the city in which bus yards and other areas in the city get waterlogged and we are taking up the issue with SMC to overcome it," he said.kns