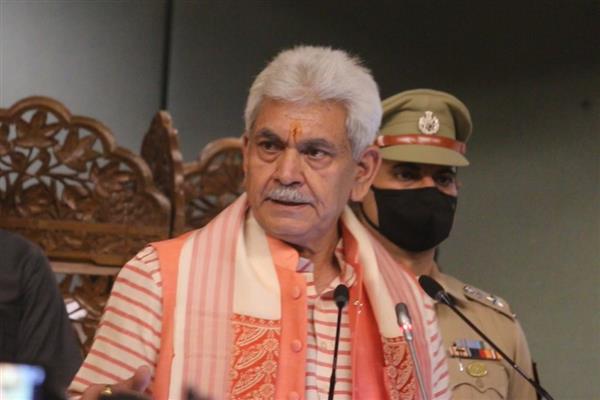 Srinagar, June 06: Jammu and Kashmir Lieutenant Governor, Manoj Sinha on Monday inaugurated two-day National Conclave on Maternal and Child Health (MCH) at SKICC in Srinagar and stated that the people living below poverty line would be provided best of the health care in J&K.
In his address, Sinha said that a major revamp is being done in the health care sector with an investment of around 7000 Crore rupees.
Highlighting and praising the role of the Asha workers, he said that the real key towards the success of NMH is the contribution of Asha workers across J&K and they are the real warriors working at the grassroots level of the health care system.
He added that malnutrition among neonates in far flung areas is a big challenge and the administration was working on it
LG Sinha also e- inaugurated several health facilities in Srinagar as well as in other districts of Jammu and Kashmir.
Two-day MCH National Conclave is packed with technical sessions on situation analysis of maternal health in J&K, rising trend of cesarean section, maternal mortality causes and challenges and long Covid-19 Maternal and pediatric perspective and sessions on early childhood development.kns