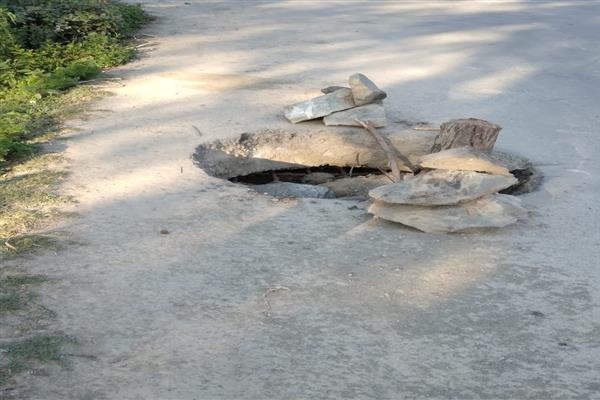 Srinagar, June 03: The inhabitants of Gangbugh-Laloo in Srinagar and Narkara in Budgam have rued the bas condition of the road and have sought immediate intervention of the concerned authorities.
The inhabitants said that the road leading to Ompora from Gungbugh bund side remains busy with heavy rush of private vehicles, besides tippers and trucks, carrying construction material.
They said that these heavy vehicles have made the life of the inhabitants living in these areas very miserable, while the road was macadamized recently but got damaged due to heavy rush of loaded vehicles.
They said that people from Budgam-Ompora areas prefer to use this way to enter into Srinagar as it is the short-cut to reach Batmaloo and Lalchowk areas.
They added that the road on both sides has 6-7 feet drain, which has been encroached at many places between Gungbugh-Laloo upto Narkara illegally by putting mud filling, resulting in blocking of these drains.
"This encroachment has further squeezed the road and is making difficult for vehicles and people to move freely. By this encroachment, people of the area are very annoyed. Furthermore, manhole lids at many places have been broken on this road stretch which endangers the lives of the people," they said.
They appealed to the authorities to look into the matter and also take strict action against the violators and officials responsible for such encroachments.kns