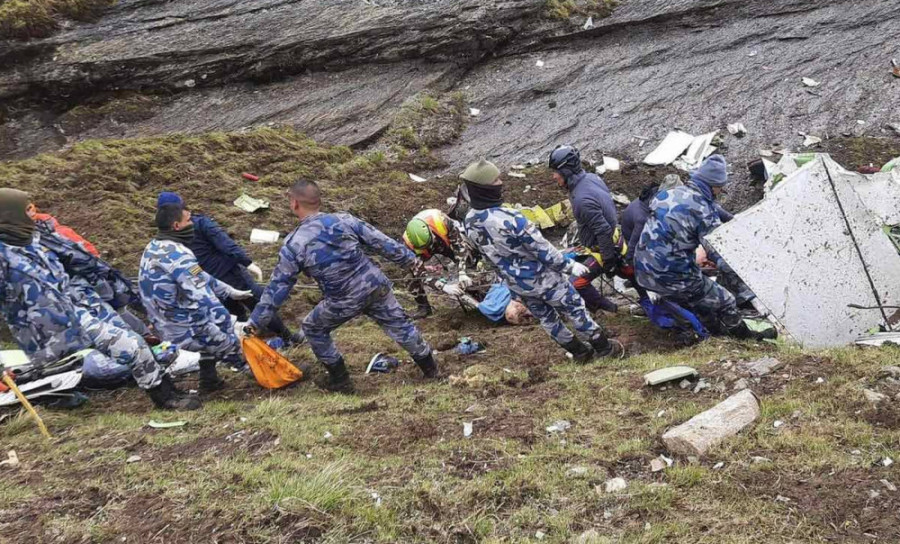 Kathmandu: Rescuers pulled out 20 bodies from the crash site of Tara Air as they continued to scour the area on Monday afternoon for the remaining two, Nepal based The Kathmandu Post reported. 
Sudarshan Bartaula, spokesperson for Tara Air, told the Post that out of the total recovered bodies, 10 have been brought to Kowang, the base from where the rescue is conducted, the report said.
"The search and rescue teams are scouring the area for the remaining two bodies," he said. "There are around 100 people at the crash site including officials of the Nepal Army, Armed Police Force, Nepal Police, mountaineering rescue officials and locals searching for the remaining bodies."
According to the report, pieces of the wreckage of the passenger plane that crashed on Sunday morning were found in Sano Sware Bhir of Thasang in Mustang district in northwestern Nepal, after nearly 20 hours since the plane went missing, early on Monday morning.
The bodies have been scattered over a 100-metre radius from the main impact point, the report said.
The airline and the Civil Aviation Authority of Nepal on Monday afternoon released the names of the deceased. (The Kathmandu Post)