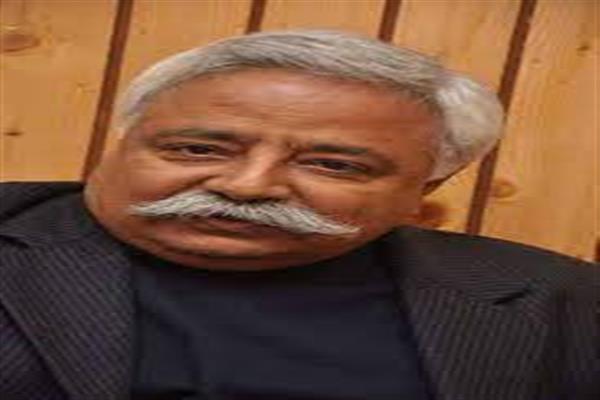 Jammu May 29: Highlighting the huge and crucial contribution of the Langars from across the country in smooth conduct of Shri Amarnathji Yatra on Kashmir Himalayas, former minister and senior National Conference leader Mr Ajay Kumar Sadhotra today urged the Shri Amarnathji Shrine Board (SASB) to adopt pragmatic approach based on team spirit in resolving the issues in the larger interest of pilgrims.
Referring to the concerns of Shri Amarnath Barfani Langar Organisation (SABLO) and Shri Amarnath Yatra Bandara Organisation (SAYBO) with regard to the conditions laid down for running the Langars on Baltal and the traditional Pahalgam routes, the former minister called for evolving a viable mechanism, agreeable to both the sides, in view of the pilgrimage coming closer, he said in a statement to Kashmir News Service (KNS).
Hoping that the two organizations will also show flexibility in their approach and restrain from expressing their views in public domain about continuation of the facility.
Sadhotra recalled the huge services of the Langars during harsh climatic conditions on all important points on both the routes by not only braving weather vagaries but also remaining agile to the security related issues. The Langars have performed as frontline workers during most testing times of the yatra in the past two and half decades when the yatra resumed again in late nineties in the wake of the disturbed conditions. The round the clock facility from Jammu to the holy Shrine at 13000 feet above sea level has been like a lifeline for the pilgrims, who have been getting best and hygienic eatables free of cost, he said and urged the SASB to consider the main demand of lodging a set number of members of the Langers, who throng from various countries for paying obeisance at the cave shrine.
He said the establishment of the SASB was a concious decision taken during the tenure of Dr Farooq Abdullah as Chief Minister to ensure smooth and regulated yatra with best facilities available to the pilgrims keeping in view the terrain, topography and weather of the area. Accordingly, the Shri Amarnathji Shrine Board (SASB) was constituted by an Act of the Jammu & Kashmir State Legislature in 2000 for the better management of the Yatra, upgradation of facilities for holy pilgrims and matters connected therewith to make their journey the most cherished one, he added.
"Mutual respect and better understanding holds the key to resolving the issues", Mr Sadhotra said, hoping that the SASB will take the first step in ending the avoidable stalemate. He described the yatra as reflection of Jammu and Kashmir's glorious pluralistic ethos.