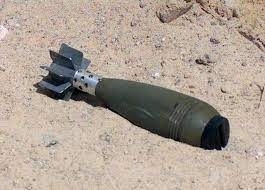 Rajouri, May 19: Two High Explosive mortar shells have been recovered in Agrati village of Rajouri.
Officials said that on Thursday afternoon, villagers in Agrati saw something suspicious lying under bushes after which police was informed and a team of police from Chatyar Chingus reached on the spot.
"Two high explosive mortar shells were found lying there which have been taken into possession by forces and will be destroyed now," said officials.
They said that earlier a similar mortar shell was recovered from the village four days ago which was destroyed through a controlled explosion. kno