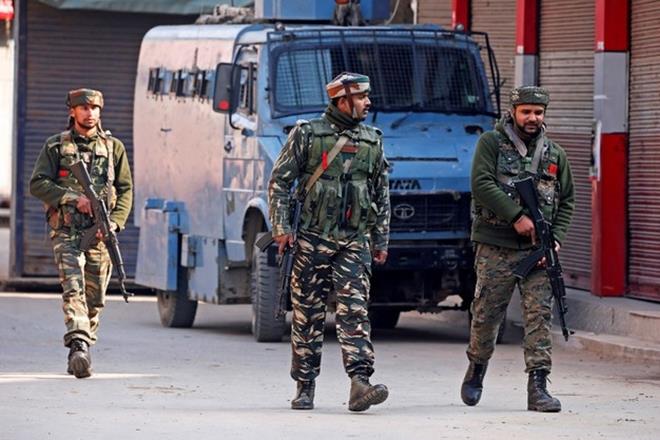 Srinagar, May 19: The Centre government has decided to deploy additional 15, 000 security forces personnel in the Kashmir Valley in wake of the recent killing of minority member in the Valley, sources said here on Thursday.
Sources said that this troop deployment will be in addition to the forces deployed for the upcoming Amarnath Yatra.
They said that the decision of deploying additional security forces in the Valley has been taken in wake of the recent killing a KP employee Rahul Bhat in Budgam district last week.
"Centre has decided to deploy around 15,000 additional security forces in the Kashmir Valley in wake of the recent killing of minorities in Jammu and Kashmir. This will be in addition to the forces which will be deployed for the upcoming Amarnath Yatra," they said. kns