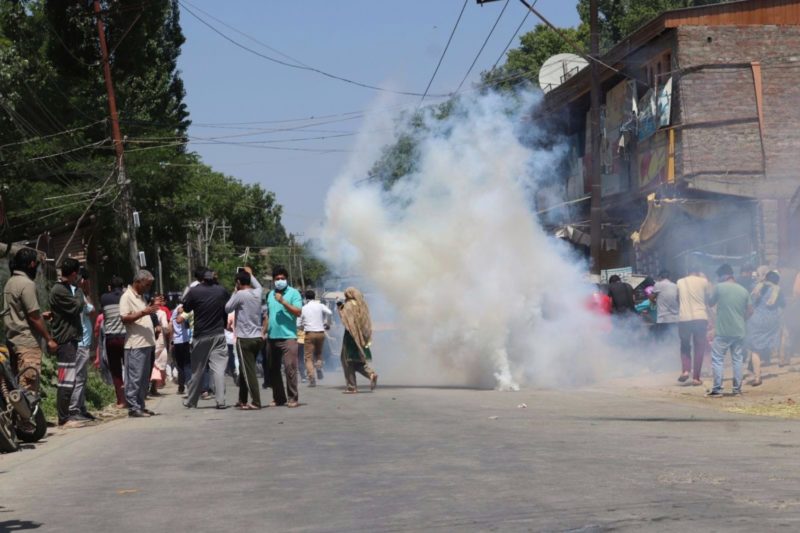 Srinagar, May 13: Police on Friday foiled protest march by Kashmiri Pandits towards Srinagar airport against the killing of a Kashmiri pandit employee by militants in Budgam district yesterday.
Eyewitnesses said  that the protestors tried to march towards Srinagar airport, however, police fired few teargas shells to disperse them and foiled the march.
One of the protestors said that they had informed district administration and police that LG should come to the spot to assure about their safety and the culprits behind the killing of Rahul Bhat will not be spared.
"However, LG didn't come here and they had no choice but to head toward the airport and leave the valley," he said.
Meanwhile, a police official said that some miscreants hurled stones at the police, forcing them to fire some tear gas shells.
He said that the situation was under control and there was no untoward incident.
Notably, militants on Thursday shot dead a Kashmiri Pandit employee identified as Rahul Bhat inside Tehsil office Chadoora in Budgam district.
The killing evoked massive condemnation from different political parties and Kashmiri pandit community, while some community members held a massive protest demanding action against those involved in the killing.kns