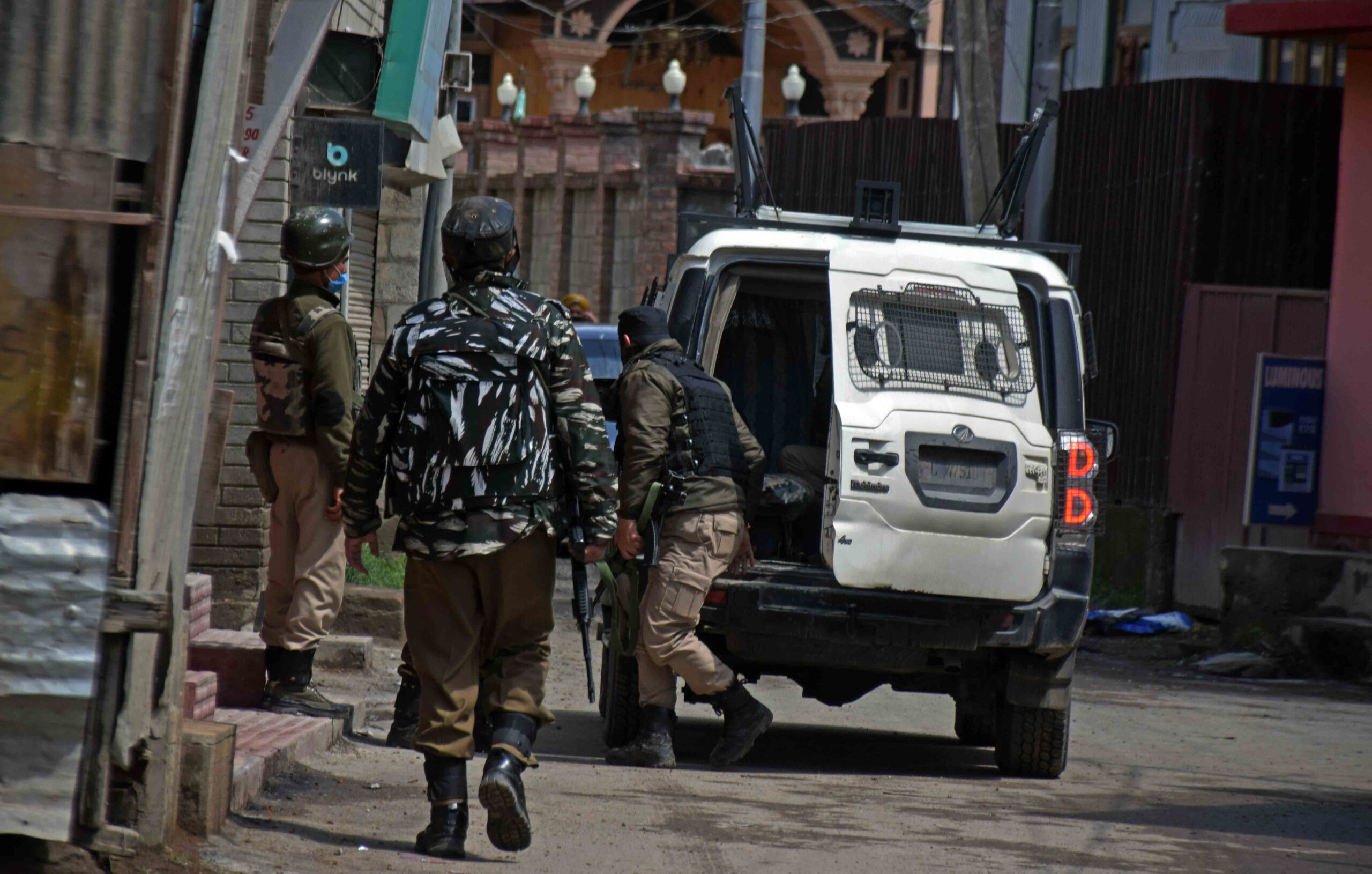 Srinagar May 13: A police constable on leave was shot dead by the militants in Gudoora area of Pulwama on Friday.
A senior police officer said that militants on Friday morning fired at a constable namely Riyaz Ahmad Thoker son of Ali Mohammad Thoker from Gudoora outside his residence.
He said that in the incident, he received injuries and was rushed to district hospital Pulwama for treatment where from he was shifted to 92 base hospital Srinagar.
He succumbed to his injuries at 92 base hospital Srinagar. Meanwhile, a wreath laying ceremony was held at District Police Lines Pulwama.
Civil & Police Officers including DIG SKR Anantnag Abdul Jabbar, DC Pulwama Baseer ul Haq Chourdary, SSP Anantnag Ashish Mishra, SSP Pulwama Gh Jeelani Wani, CO of 55 RR, CO's of CRPF 182/183 Bn. and other Civil and Police Officers/Officials participated in the ceremony and laid floral wreaths on the mortal remains & paid rich tributes to the slain for his sacrifice in the line of duty.
Talking to reporters on the side-lines of wreath laying ceremony, Deputy Inspector General (DIG) of police South Kashmir range Abdul Jabbar said that this is "cowardice act as militants always look for soft targets and security personnel on leave."
"Riyaz was on leave and waiting for his child's school bus when two unidentified bike-borne men opened fire on him and he died," the DIG said. "We are set investigation into motion soon after the attack and have got some leads and very soon resolute action will be taken against all those people who are behind this act."
He said that as J&K police are on forefront against militancy and sometimes "we loose our men as well but our actions will continue to end militancy in J&K to bring peace."
"We are working to take graph of militancy down and such incidents won't impact our resolution and fight against militancy," he said.  On Amarnaath Yatra arrangements, he said that arrangements in this regard are in full pace. "We are ready for it and security challenges are always for Yatra, however, we are confident that Yatra will go without any untoward incident and all steps are being taken to ensure hassle free Yatra.kno