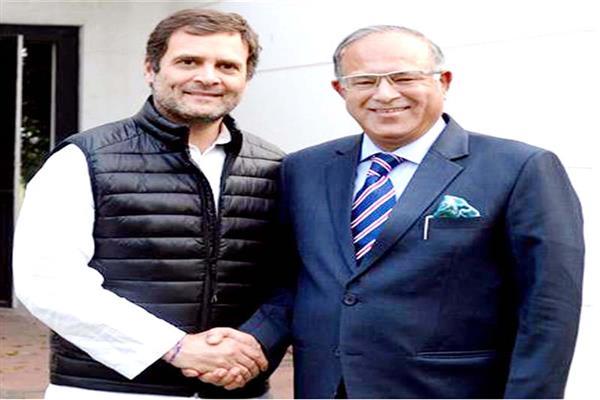 Srinagar May 13: Senior leader and Congress Working Committee member, Tariq Hameed Karra joins Rahul Ghandi and other big faces of congress to attend 'Congress Nav Sankalp' three day camp, presided by congress president Sonia Ghandi in Udaipur.
According to sources that, popular face of CWC from Jammu Kashmir, Tariq Hameed Karra to participate in 'Congress Nav Sankalp' in Udaipur.
Karra travels in train with many congress veteran leaders, including, Rahul Gandhi, Mani Shnakr Ayar, Jai Ram ramesh, Avinash Pandey, Bhupesh Bhagel CM Chatisgarh, and other veteran leaders.
The Congress, battered by defeat in state elections one after the other, is now organizing a Chintan Shivir Sanklap in Udaipur, Rajasthan. This camp will run for three days from today. Congress will brainstorm here for three days on the continuous defeat. In the Chintan Shivir, the entire focus of the Congress will be on the change in the organization and the action plan for the next Lok Sabha elections. . More than 400 Congress leaders will participate in this. There will be a round of discussions in different groups on various issues till today and tomorrow evening