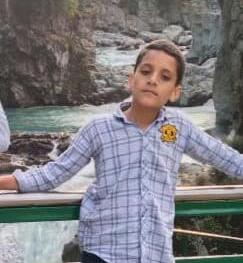 Poonch, May 9: Body of an 11-year-old boy, who drowned in river Poonch on Eid-day, has been found in Tetrinote area of Pakistan Administered Kashmir, sources said.
They tsaid  that one Zaimeen Sheikh son of Ghulam Rasool of Sani in tehsil Surankote drowned while taking bath in river Poonch near Shamshan Ghat on May 3.
"The authorities had been searching for the boy since, however, couldn't find any trace until they were informed from across about the retrieval of the body", they said.
"Upon sharing the necessary details and identification marks, the authorities ascertained the body being of the drowned boy", they said.
SHO Poonch SD Singh said that the body continues to lie with the authorities on the other side.
"Modalities are being processed to get back the mortal remains of the boy", the officer added.gns