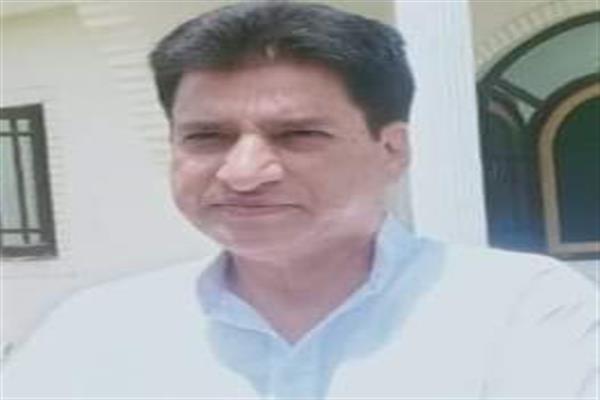 Srinagar, May 5: Nazir Ahmad Lone, famous in literary circles as Nazir Johar passed away after protracted illness here on Thursday afternoon. He was 65.
Lone, as per family sources, was not keeping well for a considerable time now and breathed his last at Friends Colony, Ompura in Srinagar this afternoon. "He was staying at his Srinagar residence for the last twenty days after receiving treatment at a Delhi-based hospital last month", they said, adding his health deteriorated significantly today afternoon and he passed away soon after.
Lone, who retired as Assistant Director CAPD, was best known for his writing skills and among his many writings include his famous books 'Lolab Jahaan Hai', 'Baatei Hai, Baaton Ka Kya' and 'Aur Bhi Gham Hai'. He was also known for his social activism in and outside his native district Kupwara.
Notably, Nazir Ahmad Lone is brother of ex-MLA Lolab Mushtaq Ahmad Lone, and father of former MLC Qaiser Jamsheed Lone and incumbent DDC Member Nasir Lone. He is survived by his wife besides two sons and two daughters.
The Namaz-e-Janaza (funeral prayers) to the deceased are likely to be offered on 06/05/2022 at his ancestral graveyard at Sogam Lolab (Kupwara) at 12:40 PM, a family source said.
Incidentally, National Conference leader Omar Abdullah mistook the death of Nazir Ahmad Lone for party colleague and Member of Parliament Mohammad Akbar Lone, and posted a tweet announcing it. However minutes later, he withdrew his Twitter post and said, "I owe a great apology to Lone Sb. He is recovering well. My father misunderstood the news & in turn I made a mistake with my tweet. My sincere apologies to Lone Sb & his family."